---
James Turk & Peter Grandich
---
James Turk of GoldMoney.com returns to the program with less than sanguine comments on the equities markets.

A 2008 credit crisis redux appears imminent, due to reckless debt levels, domestically and around the globe.

Our guest says the Fed may raise rates by a token percentage this month and in December, and if so, the blowback will be monumental in scale, perhaps even toppling the entire economic edifice.

He's convinced that the PMs sector is nearing a sustainable nadir, on the heels of a 2 year consolidation.

Silver should lead the charge out of Dante's inferno.

The new bull market could reinvigorate mining company operations, in particular major producers with excellent earnings and solid dividends.
Peter Grandich rejoins the show with thoughts on geoeconomic events.

The PBoC shifted policy recently, selling $315 billion in US Treasuries from their $3.65 trillion reserve in support of the ailing Yuan currency and equities.

Clearly one of the wisest of the global central banks has lost faith in the Fed, ahead of the first US benchmark rate hike since 2006, nearly 10 years.

Higher rates dilutes the intrinsic value of existing US Treasuries, as newer issues offer greater expected return.

Our guest views the event as emblematic of a global crisis of confidence in centralized economic planning.

Intervention via the plunge protection team (PPT) was responsible for the 500 point rebound following the 2,000 point, 2-day deluge in the Dow Industrials.

In his 30 years on Wall Street, he's never seen so much negativity on the sector, a good sign that the ultimate nadir could be close.

His technical work suggests that a solid break above $1,200 gold could lead to a brisk move to $1,300 - $1,400, in lightning fashion.

The host adds a cautionary note, that the onset of the last PMs bull market offered ample time to accumulate positions - in similar fashion, there should be no rush to overweight a diversified portfolio.
---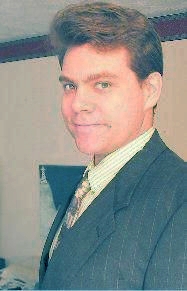 ---
FAST Download:

Highest Quality Download:

Right Click Above and "Save Target As..." to download. To learn more about software needed to play the above formats, please visit the FAQ.
---

1-206-666-5370