July 13th, 2018
Featured Guests
Please Listen Here
---
Arch Crawford, head of Crawford Perspectives for 41 consecutive years, outlines his technical perspective on the global financial markets.

US shares could continue to decline along with global equities where shares in the Shanghai exchange dropped 21% from the peak.

Market volatility may explode next month - June 6th - 14th could be a difficult time in markets.

The current period is the longest consolidation without a new high in years, suggesting slowing momentum in US share prices.

Arch Crawford is heavily short the US equities markets and expects the bearish side to remain the most profitable along with highly rated US bonds.

The gold market continues to test key support - the price could soon stage a rebound rally.
Best selling author, Dr. Stephen Leeb returns with a solid outlook on the gold sector.

The precious metals could merge with the blockchain to facilitate sound money transactions at an accelerated pace and with far greater transparency.

With light sweet crude oil breaking multi-year records, the threat of inflation could further encourage the gold bulls.

Dr. Leeb suggests investors view gold in terms of China's Yuan ($GOLD:CYB) to better gauge the true technical strength of the yellow metal.

Our guest notes that repairing decades of unfair global trade is sound, but the lack of subtlety, diplomacy, cooperation and gung-ho actions could backfire.

If NASA engineers found landing a human on the moon challenging, economists may be facing a far more daunting task while resolving the the trade war.

The duo explore the importance to embrace, nourish, foster and invest in innovative technologies via private / public sector think tank concepts, similar to RAND, Bell Labs, Fairchild Semiconductor and other skunkworks projects that paved the road to today's technological marvels.
---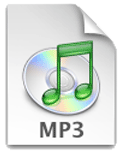 Mp3 High Quality Download

Right click above & "Save Target As..." to download. To learn more about software needed to play the above formats, please visit the FAQ.