Saturday, June 10th
Show Highlights:
* G. Edward Griffin
, author of The Creature From Jekyll Island, shares his in depth research and analysis concerning the Federal Reserve System and the forces behind its inception.
* Kal Gronvall
, precious metals expert, offers a novel perspective on gold and silver investing - concentrating on protecting wealth from the coming dollar deluge.
* The Goldseek Wizards
, Gary Kaltbaum, Bob Chapman and Jack Chan examine all of the major markets including precious metals. The Wizards use proprietary technical analysis as well as fundamental tools to help listeners to correctly gauge the current market environment.
NEXT WEEK: Richard Daughty, The Mogambo, Returns.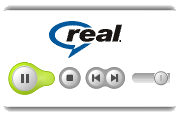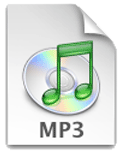 Righ Click Above and "Save Target As..." to download.

Click on images above to listen to the latest show. To learn more about software needed to play the above formats, please visit the FAQ.



Right Click Above and "Save Target As..." to download.

Click on images above to listen to the latest show. To learn more about software needed to play the above formats, please visit the FAQ.



Archived Shows:
Richard Russell, Ron Brown & Trading Wizards - June 03, 2006
Jason Hommel, Gary Stroik, Bob Chapman, Gary Kaltbaum & Jack Chan - May 27, 2006
Tom Udall, Gary Stroik, Bob Chapman, Gary Kaltbaum & Jack Chan - May 20, 2006
Bill Murphy & Michael Covel - May 13, 2006
Jim Sinclair - May 06, 2006
Richard Daughty, The Mogambo Guru - April 28, 2006
Catherine Austin Fitts - April 22, 2006
Mark Leibovit - April 15, 2006
Addison Wiggin - April 8, 2006
Dr. Ron Paul - April 1, 2006
Bob Chapman - March 25, 2006
Dr. Marc Faber - March 18, 2006
John Rubion & David Coffin - March 11, 2006
Julian Phillips & Gary Kaltbaum - March 4, 2006
Steve Forbes & Dr. Van K. Tharp - February 25, 2006
Bob Chapman & Jack Chan - February 18, 2006
Jim Willie, Roland Watson & David Morgan - February 11, 2006
David Morgan
Jim Rogers
James Turk
Dr. Marc Faber
Bill Murphy


© 2006 radio.goldseek.com, Gold Seek LLC