Saturday, May 27th

Show Highlights:
Jason Hommel - Silver Stock Report
Trading Wizards: Bob Chapman, Gary Kaltbaum and Jack Chan return to explain the current weakness in precious metals and the stock market as well as their market forecasts.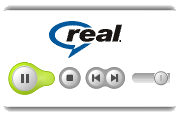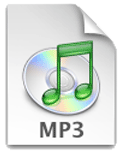 Righ Click Above and "Save Target As..." to download.


Click on images above to listen to the latest show. To learn more about software needed to play the above formats, please visit the FAQ.
Jason Hommel Bio: I was born in April, 1970. I grew up alpine ski racing in Lake Tahoe, California. In college I was on the alpine race team at the University of Colorado - Boulder. Lesson learned: hard work and study of your sport pays off with spectacular success.
I graduated in 1994 with a B.A. in Psychology. I was most interested in Sports Psychology and Business Psychology. My other interest was Philosophy.
In 1996-97, I was assistant manager of Healthy Habits Restaurant for a year and a half. Lesson learned: Be careful of who you work for. It's best to work for yourself...
Archived Shows:
Jason Hommel, Gary Stroik
- May 27, 2006
Tom Udall, Bob Chapman, Gary Kaltbaum & Jack Chan
- May 20, 2006
Bill Murphy & Michael Covel
- May 13, 2006
Jim Sinclair
- May 06, 2006
Richard Daughty, The Mogambo Guru
- April 28, 2006
Catherine Austin Fitts
- April 22, 2006
Mark Leibovit
- April 15, 2006
Addison Wiggin
- April 8, 2006
Dr. Ron Paul
- April 1, 2006
Bob Chapman
- March 25, 2006
Dr. Marc Faber
- March 18, 2006
John Rubion & David Coffin
- March 11, 2006
Julian Phillips & Gary Kaltbaum
- March 4, 2006
Steve Forbes & Dr. Van K. Tharp
- February 25, 2006
Bob Chapman & Jack Chan
- February 18, 2006
Jim Willie, Roland Watson & David Morgan
- February 11, 2006
David Morgan
Jim Rogers
James Turk
Dr. Marc Faber
Bill Murphy
© 2006
radio.goldseek.com
, Gold Seek LLC