Saturday, June 3rd Show Highlights:Richard Russell:
brings his half century of market wisdom to the show to the delight market neophytes as well as professionals.. Mr. Russell covers a broad range of investing topics focusing in on the strong case for precious metals.
Ron Brown:
is concerned about the dollar dilemma and believes that silver is not only the best investment of the decade - he's convinced its the greatest opportunity in history.
The Gold Wizards return:
Bob Chapman takes a hard look at the gold and silver fundamentals. Gary Kaltbaum gives his read on the stock and precious metals markets. Jack Chan is expected to return next week.
Richard Russell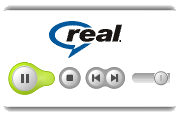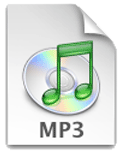 Righ Click Above and "Save Target As..." to download.

Click on images above to listen to the latest show. To learn more about software needed to play the above formats, please visit the FAQ.

Archived Shows:
Jason Hommel, Gary Stroik, Bob Chapman, Gary Kaltbaum & Jack Chan
- May 27, 2006
Tom Udall, Gary Stroik, Bob Chapman, Gary Kaltbaum & Jack Chan
- May 20, 2006
Bill Murphy & Michael Covel
- May 13, 2006
Jim Sinclair
- May 06, 2006
Richard Daughty, The Mogambo Guru
- April 28, 2006
Catherine Austin Fitts
- April 22, 2006
Mark Leibovit
- April 15, 2006
Addison Wiggin
- April 8, 2006
Dr. Ron Paul
- April 1, 2006
Bob Chapman
- March 25, 2006
Dr. Marc Faber
- March 18, 2006
John Rubion & David Coffin
- March 11, 2006
Julian Phillips & Gary Kaltbaum
- March 4, 2006
Steve Forbes & Dr. Van K. Tharp
- February 25, 2006
Bob Chapman & Jack Chan
- February 18, 2006
Jim Willie, Roland Watson & David Morgan
- February 11, 2006
David Morgan
Jim Rogers
James Turk
Dr. Marc Faber
Bill Murphy
© 2006
radio.goldseek.com
, Gold Seek LLC