Saturday, June 17th
Show Highlights:
The Mogambo Guru:
returns to the show. Richard Daughty remains very bullish on precious metals. You won't want to miss his lighthearted and entertaining segment.
Dr. Roger Tutterow:
Dean of the Mercer Business School, discusses inflation, precious metals and the tumultuous domestic economy.
George-Whitehurst-Berry: examines the monetary system, explains why he is convinced that the real estate market will implode and proposes that the entire banking system is in jeopardy.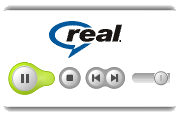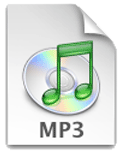 Righ Click Above and "Save Target As..." to download.

Click on images above to listen to the latest show. To learn more about software needed to play the above formats, please visit the FAQ.

Dear Chris,
Thank you for responding so quickly and personally. I really enjoy your show and can't wait to listen on the web site as it becomes available each week. I wish that your show was carried locally on one of our AM stations. I believe as time progresses, your show and like shows, if they are out there, will really be critical in helping the general public better manage their financial situation, understand gold in their future, and weather the sure to arrive financial problems. No need to respond to this email because I am certain that you have much to do but please Keep up the good work and informative show.
Your Certain Listener - Tom Miller
Chris,
You did an unbelievable job getting so many subjects in front of JimSinclair. I thought I understood what he was saying by reading his websiteevery day over the past two years, getting his CD, etc. But your interviewwith him brought out so many more details.Thanks,Paul Rice
G'Day Chris – still here, and still listening.
Man I loved your interview with Richard Daughty.. What a character… Pls get him back on the air as soon as possible.. hell, create a new Podcast just for this guy… I was in stitches.. not only is he on the money, but he's one hell of an entertainer!
Cheers mate…
Andrew.
Hi Chris,I really enjoy your show and I haven't missed it since I first heardabout it a couple of months ago. Admittedly, I know very little aboutthe silver market even though I have invested in it recently. Your showhelps me to become better educated on the subject and really helps thebulls out there keep their nerve in a volatile market. I noticed thatyou don't have the esteemed silver enthusiast Theodore Butler in yourarchived shows and I was wondering if you would consider having him onin the future. His writings are posted at investmentrarities.com.I think he would be a great guest and provide useful insights for silverinvestors. Thanks again for the great program.Rob Carr, Pusan, South Korea.
Enjoyed this week's RadioSeek. Brown was interesting as to his commentsas to the likelihood of pm confiscation. What is not being discussed in the gold/silver investor mainstream isthe more likelihood that regulation and taxation is the gerater threatespecially thru the additional regulatory guidelines that can be imposedon coin dealers.It's all outlined in US Treasury regulations.If all the gold/silver selling outlets are regulated out of business whowill the gold/silver investor buy and sell to???Thx for keeping this question in mind for future guests.Bill Rummel
Hello Chris,
I really enjoy your shows. Was there a May 27th program with Jason Hommel? Will it come back to the archives?
Thanks, Jon
I do enjoy listening to the Podcast of your program each week.
Keep up the great service with the radio show!
Best regards
Robert Ward
HOW INCREDIBLY COOL!!!!!! It played great!!Ho
Loved the show - even the parts that I don't deal in - cause hearing about them does give one insight into how things work and why metal prices are affected - especially the new segment and Bob, of course. 90 mins is a bit long but it did fly by! My wife listens over my shoulder, as it were, and she thought it was a fast 90 mins too!!
Ho
Hi Chris,
What a great program your Gold & Silver Review is.
I love your radio show and look forward to it every weekend.
I would really appreciate your telling me what the opening theme song is please. Sounds like really great music.
Thanks in anticipation and for a really fantastic Gold & Silver Review .
Regards,
Chris Royle
The content of the show is great. Production could be improved though. I very much enjoyed the interviews with Jim Willie and David Morgan. both are extremely articulate and insightful.Kelly
excellent stuff right on the money. i told everyone i knew rent stay out of real estate. buy fine art, decorative arts, gold and silver three years ago while simpletons (the dot.com drug addicts on the new drug) were buying real estate like fools. we know what is going to happen - and it isn't going to be pretty.
but for those of us on this track? that see the reality of it all? wow beautiful.
keep up the great work.
martin
I very much appreciate the knowledge your show passes along to listeners likemyself. I know I will be much more prepared mentally and financially for someof the tough times that lie ahead by listening to experts like you and yourguests.
Thanks,
Shawn
You have great guests and technical analysis though, which is why I take the trouble to manually download. Thanks for the effort you put into this.Kelly
Hi Chris -Your well prepared show on radio.goldseek is thoroughand enjoyable. Keep up the great work!My question regards finding quality junior gold andsilver stocks worth investing in. Since many of thesecompanies trade either on the Vancouver exchange, andpink sheets how can I evaluate them easily for theirresources, float, and prospects? There seems to be noother way then looking at each company website becausethere is no research/comparison from stock houses likeSchwab, eTrade, etc.Thanks for your help!
Mark Solomon
Atlanta Georgia
Your website is very good. God Bless !!!Gary Slaten
Dear Mr. Waltzek,
Thank you!
Sincerely,
Norman Brown
I have listened with interest to some of the postings on yoursilverinvestor.blogspot. I find your guests to be well chosen experts. I have beensomething of a "gold bug" for a couple of years now, but you have been influentialin increasing my interest in silver recently. Thanks for the excellent work youhave been doing. BTW, one feature of your online interviews that I particularlylike is the habit that you have of summarizing at the end the main points yourguests have made.thanks,Tom
In reference to your radio program, I find it outstanding. The guests you have in the recent past are right on the money. I cannot wait for the next show to see who your guest will be.
Thank you
Gerry Desorcy
"Just want to take a moment to let you know I look forward to listening to your goldseek radio program every weekend now.
You have the best guests in the industry and have taken over as my top choice for weekend radio listening pleasure.
I thought the Dr. Who intro music was great too!
Best wishes,
Joe Potter
Sacramento, CA"
"The Mogombo Rules !!!JohnP.S. Your recent interview with Ron Brown wasexcellent."
"
Hi Chris,
Fan of the show. How does one listen live though?
The only way I know to listen in is when its placed on goldseek the day after.
Thanks,
Chris Voltaire
http://bigc.prodege.com/
"
"But how did you know I am a huge Dr Who fan!Got them all on DVD, all the radio shows too...and got the new seasons (yes, both)!"Hey Chris,
Listening to your show as I write, and I wanted to say a quick "thanks!" for providing such a great service. I even enjoy your musical taste, KLF today wasn't it? As I recall they at some point in their lives burnt a million quid, which is one of the most fun, subversive acts I saw. I think they sold it as an art work for a million quid, heh. I do know one of the guys had an armored vehicle - getting on for a tank - and one day, drove it down to 10 Downing Street with a big, sculpted "up yours" sign stuck to the turret. Good people!
A suggestion for your show; some sort of round table discussion. I saw something on RoBTV recently where they had John Embry and some more mainstream guy in a discussion, which was really interesting. Another thing I'd be interested in hearing is a simple exposition of debt in the US; we hear so much about this, but there are so many debts that I am not entirely sure what's what. I've heard mention of trade deficits, current account deficits, federal deficits, government debt, personal debt, etc. etc....then we get on to stuff like the TIC report that JS finds so informative. I'm imagining some brief educational sequence about what debt is there, who owes how much to whom and how relatively large those debts are.
Good stuff from Bob Chapman (I think) today, too, in terms of talking about money supply and interest rates as being important. It does seem that the vast majority of commentary circles around interest rates, and M3 expansion hardly ever gets mentioned...seems to me the realistic interest rates are M3 minus quoted interest rates, which would give the US, what, minus 7 or 8%? Don't hear much talk about the $ carry trade, though! Where did his golf comment come from?? That was very out of the blue!
Looking forward to the MoGu coming up! I wonder how many listeners you have...be an interesting stat to quote as the gold bull gallops.
Cheers,
Simon.
Archived Shows:
G. Edward Griffin, Kal Gronvall, Gary Kaltbaum, Bob Chapman and Jack Chan
- June 10, 2006
Richard Russell, Ron Brown & Trading Wizards
- June 03, 2006
Jason Hommel, Gary Stroik, Bob Chapman, Gary Kaltbaum & Jack Chan
- May 27, 2006
Tom Udall, Gary Stroik, Bob Chapman, Gary Kaltbaum & Jack Chan
- May 20, 2006
Bill Murphy & Michael Covel
- May 13, 2006
Jim Sinclair
- May 06, 2006
Richard Daughty, The Mogambo Guru
- April 28, 2006
Catherine Austin Fitts
- April 22, 2006
Mark Leibovit
- April 15, 2006
Addison Wiggin
- April 8, 2006
Dr. Ron Paul
- April 1, 2006
Bob Chapman
- March 25, 2006
Dr. Marc Faber
- March 18, 2006
John Rubion & David Coffin
- March 11, 2006
Julian Phillips & Gary Kaltbaum
- March 4, 2006
Steve Forbes & Dr. Van K. Tharp
- February 25, 2006
Bob Chapman & Jack Chan
- February 18, 2006
Jim Willie, Roland Watson & David Morgan
- February 11, 2006
David Morgan
Jim Rogers
James Turk
Dr. Marc Faber
Bill Murphy
© 2006
radio.goldseek.com
, Gold Seek LLC
Commentary
:
Gold Stock Review
:
Markets
:
News Wire
:
Quotes
:
Silver
:
Stocks
-
Main Page
© 1995 - 2006
© GoldSeek.com, Gold Seek LLC
The content on this site is protected by U.S. and international copyright laws and is the property of GoldSeek.com and/or the providers of the content under license. By "content" we mean any information, mode of expression, or other materials and services found on GoldSeek.com. This includes editorials, news, our writings, graphics, and any and all other features found on the site. Please
contact us
for any further information.
Disclaimer
The views contained here may not represent the views of GoldSeek.com, its affiliates or advertisers. GoldSeek.com makes no representation, warranty or guarantee as to the accuracy or completeness of the information (including news, editorials, prices, statistics, analyses and the like) provided through its service. Any copying, reproduction and/or redistribution of any of the documents, data, content or materials contained on or within this website, without the express written consent of GoldSeek.com, is strictly prohibited. In no event shall GoldSeek.com or its affiliates be liable to any person for any decision made or action taken in reliance upon the information provided herein.