Saturday, July 22nd
Show Highlights:
Paul Van Eeden is expecting four digit gold prices. Paul thinks that the currency crisis's of the 1990's are the primary driver for the domestic economic dilemma. Next, Paul explains how the Former M3 statistic can be easily calculated. In fact, he directs us to the Fed.'s website and provides a simple technique to estimate the current M3. Paul explains why the Fed. has its back against the wall. He insists they must either raise interest rates to encourage Asian bond purchases or monetize the debt - buying treasuries from the government to continue financing the domestic debt albatross. Paul tells the listeners how to follow buying his portfolio as well as calculate gold's true value.
Bob Chapman and I discuss the latest batch of economic statistics to determine what it all means for the typical American household. Bob believes the summer doldrums in precious metals will pass and then launch gold and silver to record high points in the next leg higher of the precious metals bull market. Listen close for Bob's latest gold and silver price predictions. Then Jack Chan and I look at the stock charts to decipher what the markets are telling us. Jack called the top in crude oil last week with his $80 per barrel alert, he remains bearish on stocks and expects a four year cycle bottom in the weeks ahead.

Real Audio
Broadband: Part I - Stream Part II - Stream
Dial-Up: Part I - Stream Part II - Stream
MP3
Part I - Stream Part II - Stream
Featured Guest: Paul van Eeden
Paul van Eeden is an independent investor, analyst and newsletter editor.
Born in South Africa, Paul graduated from university with a degree in chemistry and applied chemistry with additional credits in accounting, economics, business economics, philosophy, statistics, mathematics, biochemistry and physics.
Paul's first business was an African art distributorship, of which he acquired a 50% interest during his first year at university in 1985. He has experience, either as an owner, manager or director, in plastics manufacturing, food supplements and cosmetics distribution, advertising & marketing as well as the manufacturing and distribution of gas detection equipment. Continued at: www.radio.goldseek.com

Part I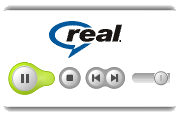 Part II


Part I
Dial-Up Real Audio


Part II


Part I
MP3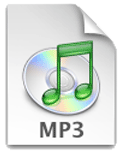 Righ Click Above and "Save Target As..." to download.

Part II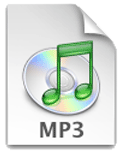 Righ Click Above and "Save Target As..." to download.

Click on images above to listen to the latest show. To learn more about software needed to play the above formats, please visit the FAQ.