August 5th
Show Highlights:
Chris Powell presents his case regarding gold price suppression - the collusion between central banks and the investment banking cartel. Chris reveals documentation including court case information to back up his research. He proves definatively that gold has been suppressed and that the manipulators are almost out of gold to continue with their illegal operations. You won't want to miss his explanation as to why there will not be enough zero's to put behind the gold price when it finally breaks free from their grasp.
Kal Gronvall shares his new inflation indicator. Kal was fed up with the government's bogus Consumer Price Index, or CPI numbers. So he took a novel approach to solving the government inflation reporting problem, resulting in what I refer to as the Kal Price Index or KPI.
Gary Kaltbaum, Remains bearish on stocks and offers his outlook on the markets. Next, Jack Chan and I discuss the market technicals and investigate various trading concepts. Jack added precious metals positions in his market letter this week and continues to think that the energy market is overbought. Plus, Bob Chapman answers listeners questions and we examine this weeks economic reports, noteworthy precious metals articles and events.
Real Audio
Broadband:
Part I
-
Stream
Part II
-
Stream
Dial-Up:
Part I
-
Stream
Part II
-
Stream
MP3
Part I
-
Stream
Part II
-
Stream
Chris Powell, Secretary/TreasurerPowell has been managing editor of the Journal Inquirer, a daily newspaper in Manchester, Conn., for 26 years. He writes a twice-weekly column about Connecticut issues that is published in a dozen other newspapers in the state and frequently appears on television and radio public-affairs programs in the state.
He twice has been elected chairman of the Connecticut Associated Press Managing Editors Association and remains a member of its board of directors. He is also a director of the Center for First Amendment Rights Inc. and the Mary Lou Smith Scholarship Foundation.
He is a member of the Connecticut, Manchester, and Vernon historical societies; the Connecticut Policy and Economic Council; Community Partners in Action (formerly the Connecticut Prison Association); the Connecticut Council on Freedom of Information; and the New York, New Haven, and Hartford Railroad Technical and Historical Association.
-
GATA.org
Kal Gronvall
About me; and the scams in the coin industry
By trade I am a high school and college English teacher, having taught a total of 11 years. After finishing my Master's degree in 1993 I tried to get back into teaching, but there was such an excess of teachers I couldn't find a job. So, in the fall of 1997 I took a job with the largest gold coin company in the country located in Minneapolis. I worked for that company until just after 2000 turned over. Then I left that company to work for another gold coin company in Burnsville, Minnesota. While working for these two coin companies for a total of six years I got a pretty good handle on the gold coin business, and to my shock, I witnessed some of the lowest, most despicable acts I had ever seen in my life, as other gold brokers around me would lie to customers, misrepresent coins and make false claims about them, promise people impossible monetary gains if they bought certain coins, and the management went right along with it.
I decided to go on the radio and expose these scams in the coin industry I ended up on national radio talk shows doing just that. The biggest problem with the gold coin industry is the fact that it is unregulated. It is basically "buyer beware." Whatever they can get away with they get away with.
Part I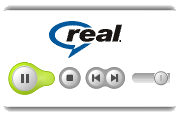 Part II


Part I
Dial-Up Real Audio


Part II


Part I
MP3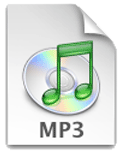 Righ Click Above and "Save Target As..." to download.

Part II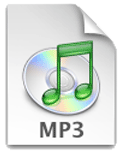 Righ Click Above and "Save Target As..." to download.

Click on images above to listen to the latest show. To learn more about software needed to play the above formats, please visit the FAQ.