September 2nd
Show Highlights:
In the first hour, a brief recap of this weeks top market headlines. Next, all of the Goldwizards return. Bob Chapman reviews a few of his favorite gold stocks. Bob thinks that the domestic inflation rate is three times higher than the government statistics are showing, over ten percent. He remains bullish on the precious metals sector and expects a powerful rally to unfold in the coming months. Next, Gary Kaltbaum believes the housing sector may have put in a bottom and related stocks are turning the corner. Plus, Jack Chan examines the major indexes and we explore his trading techniques.
In the second hour, Chris Mayer takes a fresh look at an aging dilemma, the nations failing infrastructure. He thinks the crumbling domestic empire may lead to incredible opportunities for investors. Chris shares a ground floor opportunity - undiscovered stock picks in the next up and coming investing sector. Next, Chris says he's found the holy grail of stock selection. In fact, the method has a 40% annualized return and he shares the free website which provides the stocks. Next up Jay Taylor takes a hard look at the gold and silver markets. Jay thinks we are headed to record highs in the months ahead and perhaps even $800 gold. Jay expects silver to outperform gold if a hyperinflationary scenario comes to pass.

Real Audio
Broadband: Part I - Stream Part II - Stream
Dial-Up: Part I - Stream Part II - Stream
MP3
Part I - Stream Part II - Stream

Mr. Taylor is editor of J Taylor's Gold & Technology Stocks newsletter. A native of Ohio, he has resided in New York since 1973 when he began working there for Barclays' Bank International. His interest in the role gold has played in U.S. monetary history led him to research gold and into analyzing and investing in junior gold shares. In 1981 he began publishing North American Gold Mining Stocks, which preceded his current newsletter. His continuing interest in gold mining prompted him to study geology at Hunter College in New York City, supplementing his MBA in Finance & Investments. Throughout his career Mr. Taylor worked as a commercial, then as an investment banker. Most recently, he worked in the mining and metals group of ING Barings in New York. Prior to that he was involved in the first gold loan made in modern times in the U.S. to Amax Minerals, a 250,000 oz. loan facility led by Citicorp. In 1997 he resigned from ING Barings to devote himself full time to researching mining & technology stocks, writing his newsletter and assisting companies in raising venture capital.
Part I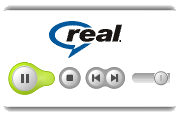 Part II


Part I
Dial-Up Real Audio


Part II


Part I
MP3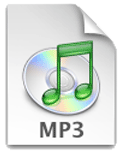 Righ Click Above and "Save Target As..." to download.

Part II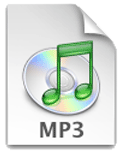 Righ Click Above and "Save Target As..." to download.

Click on images above to listen to the latest show. To learn more about software needed to play the above formats, please visit the FAQ.