Monday, October 30, 2006

The Gold and Silver Review at GoldSeek.com Presents:

THE MARKET WEATHERMAN, Video FORMAT!
For Streaming Video, Click Here!
Download The Video, Click Here!
Posted by

Chris Waltzek
at 6:08 PM


THE GOLD AND SILVER REVIEW
October 29, 2006
Edition: #194
www.radio.goldseek.com
Chris G. Waltzek
_____________________________________
MARKET SUMMARY
*$598 Gold - $12.00 Silver*

As the smoke settled on Friday, it was clear the Gold and silver bulls were victorious with precious metals recording a higher close for the third consecutive week. In fact, precious metals have rallied in five of the past six weeks. Slower economic growth and a weak housing sector lead investors to expect future Fed. rate cuts over rate hikes. Lower rates are negative for the dollar and positive for inflation hedges such as crude oil and precious metals.

Meanwhile, the Federal Open Market Committee announced Wednesday, rates would remain unchanged, as expected, for the 3rd consecutive meeting. The news sent the dollar reeling as investors sought the king of currencies which require no central banks support, precious metals and crude oil. Dollar weakness and crude oil strength was the perfect recipe to sustain the uptrend in precious metals. For the week, gold tacked on $4 to close at $598 while silver gained 12 cents to close at $12.00. Only one year ago, the yellow metal was trading at $460. Its currently higher by $138 a 30% gain. While silver has climbed from its $7.50 low point to $12.00 today, by a mind-boggling $4.50 a gain 60%. With very little discussion of the precious metals bull market in the major media outlets, sharp investors continue to use pull-backs as incredible buying opportunities.



The top story affecting precious metals this week was the precipitous dollar decline. Although many leading market pundits, such as Jim Rogers and Jim Sinclair have been sounding the alarm regarding a dollar capitulation, the advice seems to have fallen on deaf ears. Following Wednesdays FOMC announcement, traders sold a flurry of dollars that ended only at the close of Friday's trading session. In only 3 days, the market erased over a months gains. Bears pushed the currency beneath the psychologically significant 50 period moving average. Just 3 weeks earlier, the bulls and bears waged a bitter battle at the 200 period moving average. The bears defended the line, repealing 3 consecutive assaults, dashing the dollar advance.


In related news, The Commerce Department noted 1.6% growth in the third quarter, lower than anticipated. The weaker than expected 3rd quarter figures worried dollar investors that the Fed. might shift its policy to address unemployment and the ailing housing market by lowering rates. Declining interest rates threaten the dollar as investors search for a better return in the Euro and the inflation hedges of gold and crude oil. Only adding to the dollar sell-off, the European Central Bank Head Jean-Claude Trichet stated his heightened inflation concerns, hinting at further rate hikes. Higher European rates diverts funds away from the dollar.


In geopolitics this week, although tensions with North Korea relaxed somewhat, concerns abound. A Chinese envoy met with South Korean officials regarding sanctions against Kim Jong Il's North Korea following the Oct. 9th nuclear test. Leaders are attempting to negotiate terms for trade sanctions against PyongYang. Meanwhile, the US is pushing for Japan to agree to inspect North Korean ships for weapons related cargo. US officials are insisting that any ship leaving North Korea remain open to inspection, regardless of its final destination. Although North Korea has temporarily agreed to halt its nuclear testing, it has not altogether ruled out future tests, leading some to believe the nuclear question remains unanswered, posing a potential threat to Japan and Western allies.


In energy related news, the price of a barell of crude oil plummeted at the open of the trading session on Monday to the lowest point this year, near the $58 level. But black gold rebounded with a vengeance, soaring above the $60 level by Friday's close. A government report added support to the market on Friday indicating a surprise drop in oil and gasoline inventories combined with the highest demand level this year. Furthermore, crude oil clearly received its biggest boost on Wednesday as the FOMC left its benchmark short-term interest rate unchanged at 5.25% which in turn sent the dollar careening to lower levels and crude oil soaring.



HERES THE GOLDSEEK, MARKET WEATHERMAN REPORT


In gold equities news, shares of metals and mining companies continued their three week rally, effectively breaking out from trading range resistance. The XAU rallied into Wednesday, closing above the 50 period moving average for the first time in almost 2 months. By Friday, gold stocks settled into a narrow range. THE BOTTOM LINE ON GOLD STOCKS: Although this weeks rally was impressive, there was some selling pressure on Friday. I expect selling early next week as traders attempt an assualt on the 200 period moving average.


Moving on to the precious metals charts: Gold and silver rallied sharply from Tuesday into the weekend. Gold managed to close above its 50 period moving average, but still remains below the 200 period moving average. THIS WEEKS BOTTOM LINE ON PRECIOUS METALS: The weekly chart reveals a somewhat bullish candlestick, indicating some capitulation on the part of the bears. The battle is now at the 50 and 200 period moving averages as well as the $600 level. A solid close above $608 should end the trading range and lead to the $630 area. On the other hand the silver market remains very strong relative to gold. Silver is holding firmly above its 50 and 200 period moving averages.


And wrapping up this weeks market report, in equities news, the broad based market rally continued to record levels. The equities benchmark Dow Jones Industrials closed well above the 12,000 point. The Dow added another 88 points, closing at 12,090. Meanwhile, the S&P 500 continues its ascent to close at 1,377 up 9 and the Nasdaq regained its upward bias, closing at 2,350 a gain of 8 points. THIS WEEKS BOTTOM LINE FOR STOCKS: Market momentum couldn't be stronger. However, Friday's close was one of the sharpest sell-offs in recent memory and the semiconductors have reentered a bearish trading range. I expect the markets to consolidate recent gains next week.





To This Weeks Guests and the Trading Wizards Gold & Silver Forecasts, Please Go To:


http://www.radio.goldseek.com



Thanks for reading.


Chris Waltzek
goldseekradio@hughes.net
Please visit my blog and web site for free daily market articles, audio broadcasts and analysis.
Click Here. http://silverinvestor.blogspot.com/
or radio.goldseek.com
Posted by

Chris Waltzek
at 6:05 PM


October 28th, Show Highlights:
After a review of this weeks business headlines, Bob Chapman and I take a few listeners questions in the first hour. Bob thinks the gold and silver markets have seen their lows. Next, Jack Chan discusses his short term buy on the precious metals and energy sectors. He thinks its too late to buy tech shares at these levels. Plus, Gary Kaltbaum is impressed with the stock market rally and says investors should stay with the trend until the market loses momentum. The first hour wraps up with a new stock picking segment, the Goldseek Radio spotlight pick of the week. This weeks spotlight focuses on the primary bull market trends in the energy sector.

In the second hour, Justice Litle takes time away from the Texas No Limits Hold'em table in Reno, to share his thoughts on crude oil and precious metals. Justice is "all in" with the energy sector, expecting to double up from this point. In fact, he thinks oil will climb into the triple digits as soon as next year. He's holding two aces and just flopped another, but we'll have to wait for the river card... Next, Gata's Bill Murphy stops by with his update on the gold and silver markets. He thinks the current pullback is the result of market manipulation which in turn is creating a buying opportunity for investors. If you are an accredited investor, you'll want to direct your browser to: commentary.goldseek.com for a new ipo opportunity brought to you by Peter Spina. The minimum investment is 10k and the company currently plans to go public at 40 cents per share.



Real Audio
Broadband: Part I - Stream Part II - Stream
Dial-Up: Part I - Stream Part II - Stream
MP3
Part I - Stream Part II - Stream
- GATA & LeMetropole Cafe:
Bill Murphy
Bill Murphy, GATA Chairman
Murphy grew up in Glen Ridge, N.J., and graduated from the School of Hotel Administration at Cornell University in 1968. In his senior year he broke all the Ivy League single-year pass-receving records. He then became a starting wide receiver for the Boston Patriots of the American Football League. He went on to work for various Wall Street brokerage firms and specialized in commodity futures. He began as a Merrill Lynch trainee and went on to Shearson Hayden Stone and Drexel Burnham. From there he became affiliated with introducing brokers and eventually started his own brokerage on 5th Avenue in New York. He now operates an Internet site for financial commentary, www.lemetropolecafe.com.

- Outstanding Investments:
Justice Litle
Justice Litle, an editor of Outstanding Investments, has a unique background that has served him well in the markets. In college, Justice studied literature and philosophy in places as diverse as Oxford University (Oxford, England), Pulacki University (Olomouc, Czech Republic) and Macquarie University (Sydney, Australia). Originally pursuing a PhD and a life in academia, his career path changed forever after discovering "The Investment Biker," Jim Rogers' chronicle of macro investing by way of motorcycle.
Justice Litle has implemented sophisticated trading and hedging strategies for clients on a global scale – a broad cross section including soybean farmers, cattle ranchers, currency hedgers, energy consultants, scrap metal dealers and everything in between. He has worked with hedge funds, traded equities for a private partnership, written multiple articles for Futures Magazine, been quoted in the Wall Street Journal, sought for market commentary by the likes of Reuters and Dow Jones, and made contributions to the book "Trend Following: How Traders Make Millions in Up or Down Markets" (Mike Covel, FT Prentice Hall 2004).
Mr. Litle's personal interests include philosophy, travel, and chess. He has also been known to hike glaciers, scuba dive with sharks, and jump out of perfectly good airplanes, though only on occasion.

- Archives: Bill Murphy - GATA & Justice Litle - Outstanding Investments

Part I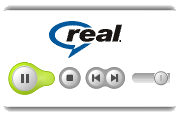 Part II


Part I
Dial-Up Real Audio


Part II


Part I
MP3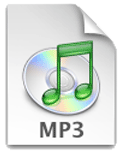 Right Click Above and "Save Target As..." to download.

Part II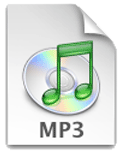 Right Click Above and "Save Target As..." to download.

Click on images above to listen to the latest show. To learn more about software needed to play the above formats, please visit the FAQ.

Archived Shows:

Dr. Marc Faber & Bob Chapman - October 21st, 2006

Peter Eliades & Bob Chapman - October 14th, 2006

Brian Pretti, The Contrary Investor & Bob Chapman - October 7th, 2006

Richard Daughty THE MOGAMBO GURU & Bob Chapman - September 30th, 2006

Jim Rogers, Arch Crawford, Jim Letourneau & Bob Chapman - September 24th, 2006

Bob Chapman, Jonathan Honig, Gary Kaltbaum, Jack Chan & Peter Grandich - September 16th, 2006

Joe Granville, Kal Gronvall, Bob Chapman, Gary Kaltbaum & Jack Chan - September 9th, 2006

Jay Taylor, Chris Mayer, Bob Chapman, Gary Kaltbaum & Jack Chan - September 2nd, 2006

Arch Crawford, Bob Chapman, Gary Kaltbaum & Jack Chan - August 26, 2006

Peter Schiff, Justice Litle, Jack Chan, Bob Chapman & Gary Kaltbaum - August 19, 2006

John Loeffler, Gary Kaltbaum & Bob Chapman - August 12, 2006

Chris Powell, Karl Gronvall, Gary Kaltbaum & Bob Chapman - August 5, 2006

Dr. Leeb, David Bond, Bob Chapman, Jack Chan & Gary Kaltbaum - July 28, 2006

Paul Van Eeden, Bob Chapman plus more - July 22, 2006

Tim Wood, Bob Chapman plus more - July 15, 2006

Doug Casey & The Gold Wizards - July 8, 2006

Pamela Aden, David Garofalo & The Gold Wizards - July 1, 2006

James Turk, Bob Moriarty & The Gold Wizards - June 24, 2006

The Mogambo Guru, Dr. Roger Tutterow & George-Whitehurst-Berry - June 17, 2006

G. Edward Griffin, Kal Gronvall, Gary Kaltbaum, Bob Chapman and Jack Chan - June 10, 2006

Richard Russell, Ron Brown & Trading Wizards - June 03, 2006

Jason Hommel, Gary Stroik, Bob Chapman, Gary Kaltbaum & Jack Chan - May 27, 2006

Tom Udall, Gary Stroik, Bob Chapman, Gary Kaltbaum & Jack Chan - May 20, 2006

Bill Murphy & Michael Covel - May 13, 2006

Jim Sinclair - May 06, 2006

Richard Daughty, The Mogambo Guru - April 28, 2006

Catherine Austin Fitts - April 22, 2006

Mark Leibovit - April 15, 2006

Addison Wiggin - April 8, 2006

Dr. Ron Paul - April 1, 2006

Bob Chapman - March 25, 2006

Dr. Marc Faber - March 18, 2006

John Rubino & David Coffin - March 11, 2006

Julian Phillips & Gary Kaltbaum - March 4, 2006

Steve Forbes & Dr. Van K. Tharp - February 25, 2006

Bob Chapman & Jack Chan - February 18, 2006

Jim Willie, Roland Watson & David Morgan - February 11, 2006

David Morgan

Jim Rogers

James Turk

Dr. Marc Faber

Bill Murphy
© 2006 radio.goldseek.com, Gold Seek LLC
Archived Shows:

Dr. Marc Faber & Bob Chapman - October 21st, 2006
Peter Eliades & Bob Chapman - October 14th, 2006
Brian Pretti, The Contrary Investor & Bob Chapman - October 7th, 2006
Richard Daughty THE MOGAMBO GURU & Bob Chapman - September 30th, 2006
Jim Rogers, Arch Crawford, Jim Letourneau & Bob Chapman - September 24th, 2006
Bob Chapman, Jonathan Honig, Gary Kaltbaum, Jack Chan & Peter Grandich - September 16th, 2006
Joe Granville, Kal Gronvall, Bob Chapman, Gary Kaltbaum & Jack Chan - September 9th, 2006
Jay Taylor, Chris Mayer, Bob Chapman, Gary Kaltbaum & Jack Chan - September 2nd, 2006
Arch Crawford, Bob Chapman, Gary Kaltbaum & Jack Chan - August 26, 2006
Peter Schiff, Justice Litle, Jack Chan, Bob Chapman & Gary Kaltbaum - August 19, 2006
John Loeffler, Gary Kaltbaum & Bob Chapman - August 12, 2006
Chris Powell, Karl Gronvall, Gary Kaltbaum & Bob Chapman - August 5, 2006
Dr. Leeb, David Bond, Bob Chapman, Jack Chan & Gary Kaltbaum - July 28, 2006
Paul Van Eeden, Bob Chapman plus more - July 22, 2006
Tim Wood, Bob Chapman plus more - July 15, 2006
Doug Casey & The Gold Wizards - July 8, 2006
Pamela Aden, David Garofalo & The Gold Wizards - July 1, 2006
James Turk, Bob Moriarty & The Gold Wizards - June 24, 2006
The Mogambo Guru, Dr. Roger Tutterow & George-Whitehurst-Berry - June 17, 2006
G. Edward Griffin, Kal Gronvall, Gary Kaltbaum, Bob Chapman and Jack Chan - June 10, 2006
Richard Russell, Ron Brown & Trading Wizards - June 03, 2006
Jason Hommel, Gary Stroik, Bob Chapman, Gary Kaltbaum & Jack Chan - May 27, 2006
Tom Udall, Gary Stroik, Bob Chapman, Gary Kaltbaum & Jack Chan - May 20, 2006
Bill Murphy & Michael Covel - May 13, 2006
Jim Sinclair - May 06, 2006
Richard Daughty, The Mogambo Guru - April 28, 2006
Catherine Austin Fitts - April 22, 2006
Mark Leibovit - April 15, 2006
Addison Wiggin - April 8, 2006
Dr. Ron Paul - April 1, 2006
Bob Chapman - March 25, 2006
Dr. Marc Faber - March 18, 2006
John Rubino & David Coffin - March 11, 2006
Julian Phillips & Gary Kaltbaum - March 4, 2006
Steve Forbes & Dr. Van K. Tharp - February 25, 2006
Bob Chapman & Jack Chan - February 18, 2006
Jim Willie, Roland Watson & David Morgan - February 11, 2006
David Morgan
Jim Rogers
James Turk
Dr. Marc Faber
Bill Murphy


© 2006 radio.goldseek.com, Gold Seek LLC

Posted by

Chris Waltzek
at 6:00 PM