October 7th , Show Highlights:
This week, The Dow Jones continued its stellar climb along with the dollar while the downdraft in crude oil and commodities startled many investors. What's going on in the markets?

Plus, gold and silver gave back last weeks gains on the heels of heavy central bank selling. What's next for precious metals. Tune in to hear Goldseek Radio's analysts thoughts on the markets.

In the first hour, a review of this weeks top market headlines. Next, Bob Chapman stops by to discuss his latest market findings and tackles two listeners questions. He's concerned that the recent increase in naval forces activity on both the east and west coast may be hinting of a show down with Iran in the months ahead. Next, Jack Chan and Gary Kaltbaum remain skeptical regarding the Dow Jones advance, because the index is limited to only 30 stock components. Instead, they are both focusing on the semiconductor index for clues to market direction. The first hour wraps up with another installment of audio excerpts from Benjamin Graham's: The Intelligent Speculator.

In the second hour, this weeks featured guest, Brian Pretti, from the ContraryInvestor.com joins us. Brian expects gold and silver to soar as the inflation dilemma becomes unmanageable. Brian thinks the dollar will fall as government medicare and social security programs prove impossible to sustain. He reveals a 6 trillion dollar deficit of collective US assets with our trading partners. Brian thinks an Asian Euro with gold backing could lead to the dollars ultimate demise.
Real Audio
Broadband: Part I - Stream Part II - Stream
Dial-Up: Part I - Stream Part II - Stream
MP3
Part I - Stream Part II - Stream
Brian Pretti
- The Contrary Investor

Contrary Investor is written, edited and published by a very small group of "real world" institutional buy-side portfolio managers and analysts with, at minimum, 20 years of individual Street experience. Our credentials include CFA, CPA and CFP, as well as the obligatory MBA's in Finance. We are all either partners or employees of institutions with at least $1 billion under management.
Contrary Investor is our vehicle for providing what we believe is institutional quality financial market research, analysis and commentary that is characterized by honesty, integrity and credibility. We live the business and hope to bring what we learn from our daily experiences to our work at Contrary Investor. Having checked our egos at the door many moons ago, we hope to allow our work to stand on its own and speak for itself, without the personal promotion of any one individual getting in the way. No investment guru's here. Just lifelong students of and participants in an ever-changing financial marketplace.

Part I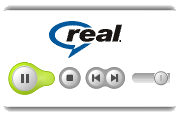 Part II


Part I
Dial-Up Real Audio


Part II


Part I
MP3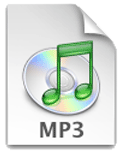 Righ Click Above and "Save Target As..." to download.

Part II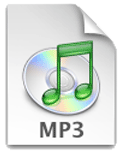 Righ Click Above and "Save Target As..." to download.

Click on images above to listen to the latest show. To learn more about software needed to play the above formats, please visit the FAQ.