October 21st, Show Highlights:
After a review of this weeks market headlines and forecasts, financial rock star Bob Chapman sheds light on this weeks market results and answers listeners questions. Next, the dynamic duo, Jack Chan and Gary Kaltbaum return to the show. Jack and I discuss little known opportunities in the commodities sector and a new exchange traded fund that you'll want to investigate further. Plus, Gary Kaltbaum has turned bullish on crude oil, gold, silver and commodities and thinks that tech stocks could be in trouble here. The first hour wraps up with the final audio excerpts from Benjamin Graham's: The Intelligent Speculator.

In the second hour, Dr. Doom rejoins us for a pre-Halloween fright. The good Doctor has scary news for stock investors. Are government statistics trustworthy? Dr. Marc Faber says living expenses have been increasing much faster than the core rate and that domestic and global numbers are rigged to the benefit of the powers that be. Plus how high could gold sore? Dr. Doom expects US hyperinflation to bring $10,000 per ounce gold and that could be just the beginning. In fact, American's could see the gold price climb to $1,000,000 per ounce if the dollar demise follows the pathway of all previous fiat currencies. Dr. Faber investigates China's economic miracle. He claims that Asian's are moving from bicycles, to motorcycles and cars, so expect much higher energy prices.




Real Audio
Broadband: Part I - Stream Part II - Stream
Dial-Up: Part I - Stream Part II - Stream
MP3
Part I - Stream Part II - Stream
- Gloom Boom Doom Report:
Dr. Marc Faber
Dr. Marc Faber was born in Zurich, Switzerland. He went to school in Geneva and Zurich and finished high school with the Matura. He studied Economics at the University of Zurich and, at the age of 24, obtained a PhD in Economics magna cum laude.

Between 1970 and 1978, Dr Faber worked for White Weld & Company Limited in New York, Zurich and Hong Kong.
Part I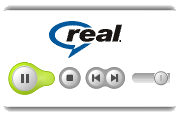 Part II


Part I
Dial-Up Real Audio


Part II


Part I
MP3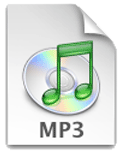 Right Click Above and "Save Target As..." to download.

Part II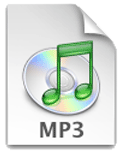 Right Click Above and "Save Target As..." to download.

Click on images above to listen to the latest show. To learn more about software needed to play the above formats, please visit the FAQ.