October 14th, Show Highlights:
*Is the gold bull market over? Not so fast, our featured guest thinks we have another 15 years to go!

*Plus, gold, silver and crude oil rebounded this week in the wake of North Korea's surprise nuclear weapon test and OPEC's decision to limit output. What's next for precious metals. Stay tuned as Goldseek Radio's analysts examine the markets...


In the first hour, this weeks market headlines and forecasts. Next, financial powerhouse, Bob Chapman presents his latest market findings and tackles more listeners questions. Plus, the trading superstars Jack Chan and Gary Kaltbaum return to the show. Jack warns investors not to chase the runaway stock market at these lofty levels. Conversely, Gary Kaltbaum has begrudgingly moved into the bull camp with one finger directly above the sell button. The first hour wraps up with another audio excerpts boraloge from Benjamin Graham's: The Intelligent Speculator. Hang in there folks, you've almost finished the entire text and this one can only help improve your investing results.

In the second hour, you may feel the urge to exclaim, "Eureka!" as Peter Eliades hypnotizes you with Archimedes like deductive powers. Don't miss Peter explain how all markets are comprised of a primary trend with a cyclical component. Next, he tells listeners how to determine the bull or bear market phases using technical analysis.

Real Audio
Broadband: Part I - Stream Part II - Stream
Dial-Up: Part I - Stream Part II - Stream
MP3
Part I - Stream Part II - Stream
- Stockmarket Cycles:
BIOGRAPHICAL/ PROFESSIONAL PROFILE
Peter G. Eliades, Editor and Publisher, Stockmarket Cycles
Born 5-26-39 in Lowell, Massachusetts
Lowell High School – 1956
Harvard College, A.B. 1960
Boston University Law School
J.D. –1963 (passed Massachusetts Bar Exam)
Married – three children
Upon graduation from Boston University Law school, Peter Eliades moved to New York City where he entertained as a singer and pianist in Manhattan cabarets and off-Broadway musical comedy. In 1967, he moved to Los Angeles and continued his musical career. In 1968, with a lot of time and curiosity and a little money, Mr. Eliades initiated his stock market studies.
Part I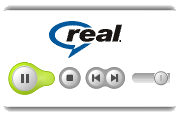 Part II


Part I
Dial-Up Real Audio


Part II


Part I
MP3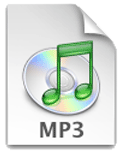 Right Click Above and "Save Target As..." to download.

Part II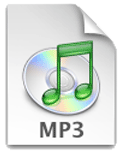 Right Click Above and "Save Target As..." to download.

Click on images above to listen to the latest show. To learn more about software needed to play the above formats, please visit the FAQ.