November 4th, Show Highlights:
After a review of the top business headlines, this weeks show starts off with Peter Spina's new radio segment. Peter is a leading gold, silver and uranium stock analyst with an incredible track record. Just how high will silver climb in the next 12 months, Peter will shock and awe you with his forecast. Next up, Michael Johnson from the Liberty Dollar stops by to discuss the alarming government announcement regarding Liberty rounds. With over $20 million worth of Liberty dollars circulating among 100,000 people, the Liberty's success may be its own undoing and it appears to be rattling the supporters of the unsound monetary system. Michael sites GATA's recent response that the government reserves its right to confiscate gold in the interest of the nation during a crisis. Next, Gary Kaltbaum gives his thoughts on the short term market technicals. The first hour wraps up with, Goldseek Radios spotlight pick of the week.

In the second hour, Chris Mayer has identified what appears to be the next golden opportunity. The bull is alive in the black and yellow gold markets. Chris thinks blue gold is the the place to start investing next. Guess how many gallons of water it takes to produce a single automobile? According to his research, thousands of gallons and they all need to be treated first. Chris illustrates how to participate in this booming sector with diversification and safety rolled into one ticker symbol. Next, The Diligent Investor, Todd Schoenberger helps Goldseek Radio listeners improve their stock portfolio performance. Todd says the stars are aligned for a new bull run in the crude oil sector. He offers two related stock picks to profit from the new off shore drilling bill before Congress. Goldseek Radios' intrepid Bob Chapman is expected to return next week.







Real Audio
Broadband: Part I - Stream Part II - Stream
Dial-Up: Part I - Stream Part II - Stream
MP3
Part I - Stream Part II - Stream
- Goldseek.com - Goldforecaster:
Peter Spina
Peter Spina, Goldseek.com - Goldforecaster
Peter Spina shares his technical and fundamental insights into the precious metals markets including the lucrative metal equities with a strong focus on investment opportunities in the junior and exploration sector.
Peter's experience with the precious metal markets started back in the mid-1990s, which led to the creation of GoldSeek.com back in 1995. Today GoldSeek.com ranks in the top three global gold sites and its sister site, SilverSeek.com ranks as the most visited silver website in the world.
Back at the start of the new secular precious metals bull market, Peter established the techically-focused subscription newsletter, Gold Seeker Report, which at the start of 2005 was merged into the more comprehensive Gold Forecaster service.


- Capital and Crisis:
Christopher Mayer
Christopher Mayer is the editor of Capital and Crisis (formerly The Fleet Street Letter) and Mayer's Special Situations. His essays have appeared on a number of Web sites and publications, including, The Mises Institute, the Freeman, The Daily Reckoning, GoldEagle.com, LewRockwell.com, FiendBear.com, PrudentBear.com, Grant's Investor and Individual Investor Magazine. His views on financial matters have also been widely quoted, including in the highly regarded Grant's Interest Rate Observer.
Chris began his career in banking, specifically, corporate lending, after earning an MBA with a concentration in finance. He later started writing Capital & Crisis, a monthly newsletter that gave Chris' unique brand of financial commentary a more regular and expanded format. With an unusual fondness for old books, old investors and old ideas, Chris fits perfectly into the Capital & Crisis mold.
- Diligent Investor:
Todd M. Schoenberger
Todd M. Schoenberger began his career in the financial services industry as a Broker with Merrill Lynch & Co. where he specialized in helping individual investors achieve financial independence. After Merrill, Todd joined Legg Mason Wood Walker as an Institutional Trader where he was responsible for managing over US$140Million of cash for several publicly traded technology companies. After the stock market bubble burst, Todd teamed with an institutional mutual fund company named Rydex Funds where he trained financial professionals on the intricacies of using leveraged mutual funds inside sophisticated market-timing strategies. Todd then helped to create AnnuityNetAdvisor.com, an online variable annuity provider specializing in low-cost, investor-friendly insurance products for financial advisors. After ANA.com, Todd decided to test his knowledge and formed his own no-load variable annuity known as the Genesis Variable Annuity, which is distributed globally to individual investors and financial professionals.
Part I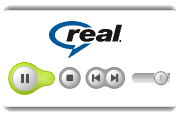 Part II


Part I
Dial-Up Real Audio


Part II


Part I
MP3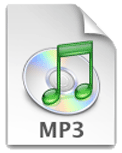 Right Click Above and "Save Target As..." to download.

Part II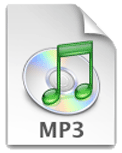 Right Click Above and "Save Target As..." to download.

Click on images above to listen to the latest show. To learn more about software needed to play the above formats, please visit the FAQ.