Featured Guests:
Mike Maloney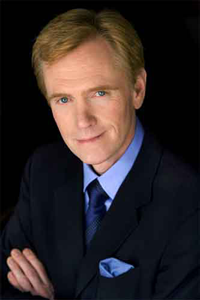 ---
(Please Turn off Popup Blocker)
Headline news & Market Weatherman Forecast.

Spotlight Stock Picks with big dividends.

The International Forecaster and Host Chris Waltzek answer listener questions.
---
-Mike Maloney

Rich Dad's Advisor's-

Mike Maloney - Gold and Silver Riches

Mike Maloney is a world renowned gold and silver expert. He's often on stage with Robert Kiyosaki, sharing his knowledge with Robert's students. We're lucky to have Mike share these secrets with us too!

The biggest changes ever in the world economy are happening right now! China, India, Soaring Oil Prices, Trade Deficits, Budget Deficits, The U.S. Dollar and Global Warming…You can ignore these changes -- at your financial peril -- or get educated and open yourself up to EXTREME WEALTH.

Mike Maloney is the author of "Understanding Money", an easy to read and humorous look at the history of money, the global economy today, how the Federal Reserve creates money, and the coming devaluation of the dollar. Mr. Maloney has made numerous appearances on stage with Robert Kiyosaki, author of "Rich Dad, Poor Dad". An entrepreneur, a monetary historian, and the editor of a financial newsletter, Mr. Maloney believes that the greatest opportunity ever offered to any generation is currently being laid at your feet… because the biggest changes ever are happening right now!
---