---
Featured Guests
Peter Schiff & Fabian Calvo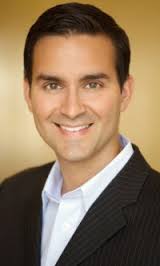 The head of Euro Pacific Capital says Wall Street is perplexed by the near 10% gold rebound in 2014. The nascent domestic housing / economic recovery may be only smoke and mirrors; bad news for Fed officials who are basing their forecasts on continued demand for residential real estate. The HGX housing index dropped to the lowest point in over seven months this week, after registering no forward progress in over a year. As home builders curtail new projects, ripple effects will be seen across the land, impacting arguably the most significant component of economic output and sniffling consumer spending and by proxy corporate profits. The nation has changed so significantly in recent decades that everyone must start making contingency plans for higher prices and fewer wage earning opportunities. Peter Schiff's work suggests that the resulting sluggish business conditions will force the Fed's hand, pushing their balance sheet to record levels and holding interest rates too low for too long. The end result will be renewed interest in inflation hedges, but this time, massive retirement / pension fund capital flows could catapult the precious metals sector to levels beyond the dreams of avarice. Gold stocks offer the best valuations, the XAU is likely to lead the charge out of the summer doldrums as investors have underestimated gold's prospects. He's putting his funds / reputation where his words emerge via the Euro Pacific Gold Fund (EPGFX). The key takeaway point: the economic implosion is unavoidable, the time is now to take steps to preserve wealth / savings / capital.
Professional real estate manager
Fabian Calvo says the top real estate hedge funds have access to virtually free loans, facilitating the purchase of millions of foreclosures at fire sale levels, pricing out the typical home buyers, most of whom have neither the credit nor down payment necessary to benefit from lower prices. Our officials are sending the sheep to slaughter, demanding the return and proliferation of subprime loans, easy credit to lure the unsuspecting flock into a Housing Bubble 2.0, requiring yet another bailout of epic proportions, potentially crushing the greenback and sending the precious metals into the ionosphere. Troubling economic times and perhaps even a new cold war require investing portfolio contingency plans - that's why Fabian continues to add gold to his stockpile each month.
---
Show Host
---



Highest Quality Download:

Right Click Above and "Save Target As..." to download.

---

Toll Free Hotline - Q&A:

---