---
Bill Murphy and Bob Hoye
Bill Murphy Summary:


Bill Murphy lives near Ebola ground zero, only 3-4 miles away from the first domestic case of Ebola.

The virus incubation period is not widely known, one source indicates that 21 days after exposure are required before symptoms emerge, making containment a challenging affair and the threat of a pandemic more probable.

Although solid US sanitation / health care facilities could limit the extent of the potential epidemic, the 50%-70% death rate combined with warnings from the UN of potential airborne transmission warrants close monitoring.

Liberia has reported 13% inflation, and empty grocery shelves due to panic - the economy is in shambles; citizens are afraid to shop, travel or even commute to work in some cases.

The host suggests purchasing Tyvek suits, gloves and N95 masks, costing less than $10; keeping in cars and at home - stockpiling several months of canned goods, medicine, toiletries, batteries, solar power, radio communications, cash and precious metals is advisable.

Bill Murphy suggests that Ebola could significantly curtail mining operations, putting upward pressure on price.

Bill Murphy notes that when silver dropped below cost of production the open interest skyrocketed, implying that the smart money is quietly accumulating in anticipation of much higher prices.

At 71, the gold to silver ratio pendulum has hyperextended, making silver a phenomenal relative value.

Bob Hoye Summary:

The

gold / silver ratio has leaped to 71, presenting a relative bargain opportunity for silver investors.

Gold and commodities would be flying skyward were it not for the coordinated efforts of global central bankers.

Bob anticipates an advantageous buying opportunity for precious metals investors in the next few weeks.

Gold aficionados can discount dollar strength, using the precedent set in the 1970's, where gold equities ascended despite dollar appreciation

The economic recovery was merely smoke and mirrors; as the fact becomes more widely disseminated, capital will flow from paper assets directly into gold and silver, nurturing and fostering the most exciting phase of the bull market.
---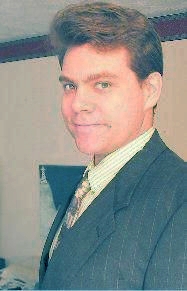 ---



Highest Quality Download:

Right Click Above and "Save Target As..." to download.

To learn more about software needed to play the above formats, please visit the FAQ.

---