---
Dr. Stephen Leeb, James Turk & Louis Navellier

Louis Navellier - Summary:
Louis Navellier thinks negative yields in Europe presents cheap cash for US companies to buyback their own shares, reducing stock float and increasing demand.

The housing sector is following the equities market's lead, blasting to new highs and headed higher.

Lower gasoline prices at the pumps is a big plus for GDP and equities, lowering expenses and encouraging consumer spending.

High tech stocks are roaring higher; NXP Semiconductor (NXPI)

is a supplier to Apple Computer, expected to benefit from record iPhone sales.

Expect another solid equities market in 2015 if rates stay low as money managers and corporate treasurers purchase shares via buybacks, shrinking supply and increasing demand.

The host outlines a recent Alpha Stock Newsletter candidate that soared on Friday with buyback news, one day after posting: (KMB).
James Turk - Summary:
Gold is more backward dated than at any time in decades, indicating extreme tightness in supply, making a forceful advance imminent.

The gold source of last resort is central bank vaults, which continue to shift stockpiles from the West to the East, along with economic strength.

Ukraine's gold reserves may have been targeted by the PTB, as a temporary fix to lessen tight gold market conditions.

Backwardation persists, regardless, suggesting that the ultimate day of reckoning for the bears is nigh.

Key takeaway: technical analysis suggests that the bottom is in place and a new bull market is likely, particularly if gold retakes $1,240 by next month.
---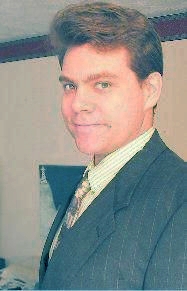 ---



Highest Quality Download:

Right Click Above and "Save Target As..." to download.

To learn more about software needed to play the above formats, please visit the FAQ.

---

Toll Free Hotline - Q&A: