---
John Embry & Harry S. Dent Jr.
John Embry - Summary:
John Embry, Chief Investment Strategist at Sprott Asset Management, views the mainline mantra of economic recovery in a dim light.

The new Sprott Gold Miners ETF

(SGDM) has

eclipsed over $100 million in assets, earning the coveted title of the most successful ETF of 2014.

The gold, Ruble ratio (see Figure 1.1) illustrates how the yellow metal exploded over 100% within weeks, shielding holders from the currency implosion.

Since 2000, the Ruble currency has collapsed by nearly 95% compared to gold, garnering windfall profits for gold investors.

The recent plunge in crude oil price may be a blessing in disguise for PMs mining companies, lowering energy related expenses and significantly boosting overall profitability.
Harry S. Dent Jr. - Summary:
S

tocks have entered bubble territory, setting the stage for Credit Crisis part II.

Although the Dow Jones Industrials could gain another 2,000 points, 20,000 could be the bull market zenith, leading to a precarious selloff.

The next global financial bubble implosion could be the end of all bubbles with the exception of hard cash.

As massive global deleveraging unfolds, trillions of dollars in debt will evaporate leaving only short-term government bonds and to some degree, physical gold.

The Fed won't raise rates this year.

P

lunging crude oil prices may have considerably further to fall making the energy sector a less attractive investment.

T

he economic carnage could benefit most Americans / global inhabitants, as deflation will vastly reduce house prices.
---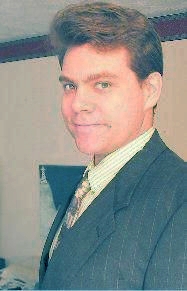 ---



Highest Quality Download:

Right Click Above and "Save Target As..." to download.

To learn more about software needed to play the above formats, please visit the FAQ.

---