---
Dr. Stephen Leeb & Gerald Celente
---
Summary:

Dr. Leeb points to possible inflection points emanating from Ukraine and or Greece.

A Grexit could result in a an entirely new system, perhaps a Bretton Wood part 2.

The argument that the domestic economy is in full recovery mode is a non sequitur.

Gold ETFs are reporting the largest monthly inflows in years, hinting at an increased affinity by retail investors.

The precious metals market has likely found a floor, $1,100 should hold until the bull market resumes around 2016-17.

The shifting political landscape could once again support stronger commodities prices, sending gold as high as $10,000 per ounce at a breathtaking pace.

The road out of serfdom is paved with our former glorious national past, including ideals such as frugality, perseverance, self-sacrifice, frugal living and the golden rule.

Dr. Leeb's takeaway point: every global inhabitant must own gold in preparation for imminent economic disruptions.

Gerald is convinced that every aspect of our lives is manipulated, from the media to the markets, the spin is ubiquitous.

Most of the funds earmarked for new mortgage loans are being diverted instead to corporations, which promptly purchase their own shares.

Gerald refutes The Big Lie, the Fed's new mantra, "Deflation is Bad."

The PTB are hiding the true economic numbers, masking the real-world economic depression.
---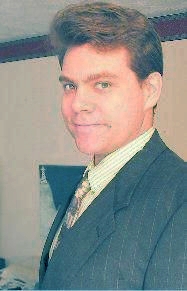 ---



Highest Quality Download:

Right Click Above and "Save Target As..." to download.

To learn more about software needed to play the above formats, please visit the FAQ.

---

Toll Free Hotline - Q&A: