---
Peter Schiff & Arch Crawford
---
Peter Schiff Summary:

Peter Schiff outlines the latest Greek exit story; officials rejected the EU bailout this week.

Only two weeks remain until the existing bailout program expires.

The impasse exposes the debt-laden nation to default.

Ironically, the weakest nation in the EU was once the textbook example of currency stability via the silver drachma.

Separation from the EU could induce intense economic / sociological dislocations.

The moral hazard resulting from caving to demands for endless bailouts is intense facilitating a bottomless pit, devouring capital in the heart of the EU.

Eventually Greece could emerge as a more sound and vibrant economy.

ECB ministers are insuring that the economic epidemic is contained, shielding the EU from a systemic infection of over $25 trillion dollars in euro-currency sensitive derivatives-exposure.

Peter Schiff makes the bold claim that the US is as insolvent as Greece.

Fed officials will be compelled to restart QE operations indefinitely to forestall the purportedly imminent benchmark rate hike.

As a result, the working and middle classes will bear the brunt of the economic burden, vis-à-vis unnecessarily inflated prices for homes, groceries and related expenses.

Peter expects gold to outperform the equities indexes in 2015, as investors accumulate metals amid worsening domestic unemployment.

In particular, gold and silver mining companies represent solid values relative to shares in competing sectors.

Arch Craford Summary:




Arch Crawford

says years that end in 5, i.e. 2015 have typically coincided with the best equities market performances.

The working group on markets is coordinating the markets with the Fed, US Treasury and key investment banks.

Arch remains a long-term gold bull, underscoring the importance for every household to maintain a gold and silver portfolio-insurance plan.
---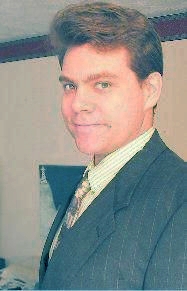 ---



Highest Quality Download:

Right Click Above and "Save Target As..." to download.

To learn more about software needed to play the above formats, please visit the FAQ.

---

Toll Free Hotline - Q&A: