---
Bill Murphy & Gerald Celente

---
Bill Murphy from GATA.org and the host discuss the recent trend of higher gold imports into China and India.

Gold exports from Switzerland doubled while exports from London increased six fold.

Similar to Pompeii ahead of the Mt. Vesuvius eruption, many investors today are choosing to ignore the warning signs.

Bill Murphy thinks a Pompeiian-like eruption will impact the global economic system when global central banks lose control of the precious metals markets.

Our guest shares a market forecast beyond the dreams of avarice - he expects silver to soar to $100 in the coming years and gold to post the most lofty advance in financial history.

The XAU is nearing multi-decade lows representing a long-term contrarian opportunity on an epic scale, similar to undervalued technology sector-shares during the 2009 stock market correction, nadir.
Gerald Celente returns to the show for a discussion on the latest edition of the Trends Journal.

Our guest notes that the foreclosure rate is up 20% (Dynamic foreclosure chart) in the past 12 months.
Even against the backdrop of the lowest interest rates in global history, over 3,000 years of economic history, the financial life support is merely sustaining the economic patient.
Why would anyone trust the official economic figures such as the current unemployment rate of 5.5%, when the more accurate U6 figure indicates 23% national unemployment (Unemployment).
A central reason for the disparity between the official / actual figures is the inaccurate inflation figure (Inflation).
Given that inflation is at least 4% higher, the actual GDP or economic output is considerably lower - the US has remained in a recession for nearly 15 consecutive years! (GDP).

Thanks in part to NAFTA, millions of desirable jobs were / are shipped offshore, over 5,000,000 careers will never return.

Unfortunately, the Great Recession never ended and is now systemic / global in breadth.

Eventually the Ponzi scheme will end, which is why Gerald Celente says, "gold is for my golden years." He underscores the importance of building a portfolio based upon a firm foundation of gold.

The importance of portfolio diversification cannot be understated - a well known billionaire lost approximately $100 million on a single stock bet - most of the loss was avoidable via proper asset allocation.
---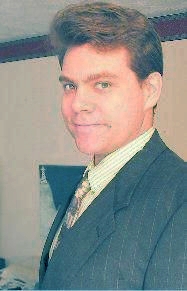 ---



Highest Quality Download:

Right Click Above and "Save Target As..." to download.

To learn more about software needed to play the above formats, please visit the FAQ.

---

1-206-666-5370