---
John Embry & Harry S. Dent Jr.
(alphabetical guest order)
---
Economist and best-selling author Harry S. Dent Jr., returns to the show with analysis on the Greek debt crisis

The Grexit is merely the tip of the iceberg, the US and most developed nations have accumulated enormous debt burdens, under the guise of entitlement programs.

Given that the Grexit appears imminent, our guest thinks Spain and Portugal could be the next to face debt issues.

Credit risk is increasing - investors must anticipate a resulting increase in the cost of credit, i.e. interest rates on mortgages, loans, etc..

Government profligacy worldwide has created financial bubbles, particularly in real estate.

Singapore officials have recognized the threat and imposed restrictions to offset rampant speculation in housing, similar to Dr. Greenspan's 1996 irrational exuberance warning.

Despite assurances to the contrary by mainline pundits, the resulting economic fallout could ignite Great Depression like conditions or worse.

Listener's are advised to make preparations by stockpiling necessities and precious metals.

The guest and host agree, given the anticipated market uncertainty, the best investment strategy is a balanced portfolio comprised of broadly diversified / competing asset classes, including precious metals (the guest recommends an allocation of at least 10%), cash, real estate, equities, bonds energy and commodities.
John Embry, Chief Investment Strategist at Sprott Asset Management, returns to the show with his thoughts on the US dollar rally.

Policies in Japan are undermining the yen currency, while the crude oil price plunge has devalued the Canadian Loonie, making the US Greenback appear strong.

The resulting financial mirage is directing global money flows into US equities - an overvalued sector.

US corporate earnings appear overstated from a historical perspective due in part to irregular accounting methods.

John Embry does not expect stock prices to collapse until central bank officials resort to more hawkish monetary policies.

Gold remains the de facto antithesis of paper money.

Once gold reflects its true intrinsic value relative to the quadrillions of paper debt worldwide, the currency scheme will unravel at the seams.

Expect a new global currency system to emerge as investors shun the negative yields of debt / bonds in favor of dividend yielding gold / silver shares.

Bifurcated economic conditions in the US continues to expand, denoted by the overt divide between the haves and have nots.

Favorite gold mining companies include Agnico Eagle (AEM) and Goldcorp (GG), as well as two smaller companies outlined in the show.

Please record your questions and comments via our NEW hotline 24/7, you can leave your first name or remain anonymous if you prefer: Q&A Hotline: 1-206-666-5370.
---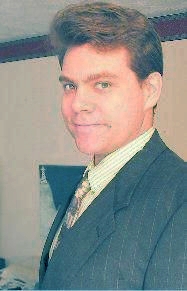 ---



Highest Quality Download:

Right Click Above and "Save Target As..." to download.

To learn more about software needed to play the above formats, please visit the FAQ.

---

1-206-666-5370