Professor Laurence Kotlikoff, Charles Hughes Smith and Peter Grandich
---
Summary:
Aficionado will delight at his lofty price target.

Although market timing can be a profitable and rewarding venture, nevertheless after 30 years of impressive forecasts he's had an epiphany: it only requires one poorly executed trade to ruin decades of work.

He's converted to portfolio indexing and diversification with his family's nest egg.

A solid core portfolio of index ETFs or mutual funds can facilitate any investor to outperform the top 80% of professional money managers and peace of mind.

He's convinced that the worst is over for PMs investors - the 2 year consolidation is actually a spring board to much higher prices.

The discussion shifts to the Grexit drama - unfortunately, debt negotiations broke down over the weekend and default appears imminent.

Over $1 billion fled national bank accounts in merely a 24 hour period. Peter

Grandich expects the Euro currency to be replaced as the current system is beyond repair.
The US pays twice per capita for healthcare than in competitor nations.

Institutions purchased foreclosed properties at bargain basement prices, thousands at a time, resulting excessive real estate prices in desirable areas.

The global central bank QE plan involving low rates is backfiring as bond investors bid up yields due to default risk issues.

The guest / host discuss the Fed monetary base, which has moved in a parabolic fashion since the stock market bottom in 2009.

Charles notes that the actual economy has experienced little if any growth.

Most markets are approaching bubble-like condition.
Dr. Laurence Kotlikoff, author of the Inform Act (please click to sign, supported by 17 Nobel Laureates) recently gave a speech before the US Senate.

showed that the government is broke; the actual national debt is 12 times the annual GDP, $210 trillion when unfunded liabilities are included.

His solution to the dilemma, the Inform Act has the support of over 17 Noble Prize winning economists.

According to his findings, the US government is in far worse fiscal shape than Detroit when officials declared bankruptcy.

Since 2007, the Fed balance sheet has increased by over 4 fold, comparable to other nations before declaring bankruptcy.

Given the domestic debt situation, Dr. Kotlikoff expects the perfect economic melange for hyperinflation to send prices soaring.

No government agency has agreed to follow his economic panacea, fiscal gap accounting, which is required to resolve the issue via transparency.
Chris Waltzek: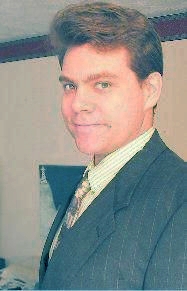 Contact Host:
---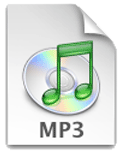 Highest Quality Download:

Right Click Above and "Save Target As..." to download. To learn more about software needed to play the above formats, please visit the FAQ.
---
1-206-666-5370