---
Peter Schiff and Gary Dorsch
---
Gary Dorsch, publisher of Global Money Trends Newsletter, notes how officials around the globe continue to debase their money to bolster ailing economies.

The race to the bottom may have dire consequences, worldwide.

Not only are some company shares collapsing, but their bonds, too.

Our guest notes that the economy is producing on average 200,000 jobs per month, home prices have recovered while corporate conditions have improved markedly, so it's inappropriate to hold rates near zero.

Expect the Fed to follow the advice of the BIS and end the 6.5 year holding pattern with a rate hike next month.

The ECB and BOJ will continue quantitative easing by a combined $1.5 trillion.

Yields on low quality bonds continue to soar, pushing prices to record lows.

Our guest expects gold to find a bottom around $1,000 per ounce.

Proviso: if the Fed holds rates steady, the bottom may already be in place.
Peter Schiff, Chairman of SchiffGold.com and the host discuss the expected Fed rate hikes, scheduled for as soon as next month.

Our guest thinks the benchmark rate will remain set near zero, providing the rocket fuel to propel the precious metals into orbit.

The domestic economic is in far worse shape than indicated by the official data so a rate hike could crush the economy.

Fed officials will avoid rate hikes igniting a new wave of quantitative easing, QE4.

Signs of underlying economic weakness abound, such as the lowest home ownership rate in 50 years.

The guest / host concur that the Monetarist panacea involves holding rates steady and not raising them to ward off the looming financial crisis.

Peter Schiff calms investors concerns regarding the bear market, noting that another 20 year downtrend is unlikely.
---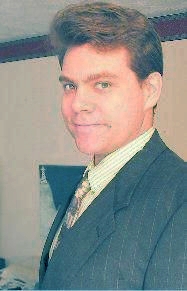 ---
FAST Download:

Highest Quality Download:

Right Click Above and "Save Target As..." to download. To learn more about software needed to play the above formats, please visit the FAQ.
---

1-206-666-5370

---