Arch Crawford & Ross Givens
---
Summary:
Arch Crawford, head of Crawford Perspectives, - he's double short the market bounce, in anticipation of continued volatility.

Arch likes the PMs, noting that tight supply conditions could help bring about a renaissance in the sector

He is accumulating silver in his personal stockpile.

Arch Crawford thinks the rebound rally is merely a bounce.

He earned $500,000 shorting US equities in 2008, using only $2,500, via put options.

He is currently following a similar strategy (caution advisable).

Although the Black-Scholes options pricing model works well with at / near-the-money-strike prices, far out-of-the-money options tend to be vastly underpriced.

This presents huge opportunity at market tipping points, according to chaos theory, Dr. Taleb, Arch Crawford and the host.

The duo suspect that the next bull market in the precious metals (PMs) could unfold in lightning fashion, beginning with a sudden dollar collapse.

The impetus could be continued US Treasury sales by the BRICS nations, per current headline reports.

The financial dialogue resumes with WTIC - Arch thinks that buying opportunities will abound in black gold.
The duo concur that the Blog-o-Fear may be wrong on US equities; stocks are oversold and could present a long-term portfolio opportunity.

Stocks represent an excellent valuation over fixed-rate debt instruments, such as bonds.

His work indicates that gold / silver are reaching fire sale prices as the cash cost of mining production approaches the spot price.

Mining production is low and supply is tight.

When price is low, fewer projects are viable adding to already narrow supply conditions.

The net result is increased demand, which is perfect for bull market conditions.

He suggests adding the gold stock mining ETF to portfolios (GDX) to leverage a potential gold bull market.

The host suggests the (GDXJ) to participate in the smaller cap gold / silver mining operations, with the proviso of dollar cost averaging into positions.

The crude oil sector is entering similar conditions, where investment in new operations has dwindled, setting up a long-term opportunity.

Similar to the Alpha Stocks Newsletter, Wealth Empire monitors the investment strategies of top hedge fund investors and money managers, like Warren

Buffett, George Soros, and Carl Icahn, through SEC holdings reports.
---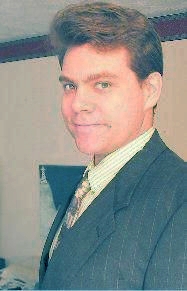 ---
FAST Download:

Highest Quality Download:

Right Click Above and "Save Target As..." to download.

To learn more about software needed to play the above formats, please visit the FAQ.

---

1-206-666-5370