Louis Navellier & Peter Schiff
---
---
Summary:
Chris welcomes back Louis Navellier of Navellier Growth for another market discussion.

Louis has a knack for identifying multi-year themes in the market, well ahead of the top financial pundits.

He outlines the similarities between the 2011 downdraft in US shares and 2015, noting expectations for one more retest of the September 2015 lows.

More cautious investors are advised to consider re-entering equities positions on the week before Thanksgiving.

Our guest is watching the Fed closely - he expects policymakers to hold rates steady, otherwise increase a quarter percent in December.

He places low odds on a 2016 rate hike, due to the upcoming November election.

Favorite stock sectors include health care, such as CVS (CVS), as well as Darden Restaurants (Capital Grille) (DRI), Costco (COST), Lowes (LOW), Southwest Airlines Lowes (LUV) and Starbuck's Coffee (SBUX).
Chris welcomes Peter Schiff, Chairman of SchiffGold.com.

The discussion includes less than robust economic reports including sluggish retail sales.

Peter Schiff thinks the economic recovery is less than genuine; conditions are far more dire than reported.

According to a major EU investment bank Saxo, gold may have found a solid bottom - the yellow metal could soar as high as $1,400.

However, Peter Schiff thinks the figure is conservative, given the recent failure by Fed policymakers to raise rates.

His findings indicate the true Fed agenda involves preparations for the next round of monetary easing, QE4.

Bullion supply conditions remain constrained - the US Mint and the Canadian Mint are unable to meet demand due in part to weekly silver coin quotas.

In addition, the Australian Perth Mint sold a record 2.5 million silver ounces in the latest reading; an all time record.

Even if gold were to decline to $800 the small downside risk is fractional relative to the upside potential; the risk-reward is highly favorable.

2016 could be the renaissance year for the PMs, gold may surprise even the most staunch aficionado as the sector begins to reflect true intrinsic value.

Even with the 14% advance in the XAU index last week, gold shares may represent a fantastic opportunity, relative to general equities.

Plus, the real estate sector may experience an epic plunge, similar to the 2006 peak, as financial institutions unload huge shadow inventories on a public ill-prepared to switch from renting back to home ownership.
---
Chris Waltzek: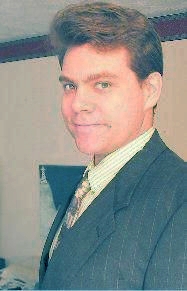 Contact Host:
---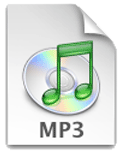 FAST Download:

Highest Quality Download:

Right Click Above and "Save Target As..." to download. To learn more about software needed to play the above formats, please visit the FAQ.
---
1-206-666-5370