Peter Schiff, Louis Navellier, Bill Murphy and Harry S. Dent Jr.

---
---
Summary:
Fed officials have no intentions of hiking rates in 2015, despite the hawkish rhetoric making the media reports.

Financial debt-bubbles are typically followed by deflation, not inflation, which is a key reason why Fed policymakers hands are tied.

Too many money managers piled into the risk-off, long-only trade - the unwinding process could be more protracted than anticipated

The recent equities selloff could be merely the opening salvo of a new downtrend in equities, culminating with multiple price implosions.

The downtrend could persist throughout 2016.

The housing, echo-boom of 2009-2015 is losing momentum as investors / builders brace for higher rates.

Household income per capita has plunged since 2008, more than $5,000 - eroding another key housing demand factor.

Harry S. Dent notes the new long-term downtrend in housing.

He expects the market to drop by at least 40-50% on average and much more in frothy regions.

The net result will be buying opportunities for those who anticipating the sea change event.

The HGX Housing Index, appears to be developing the most bearish of all technical price patterns (Figure 1.1.).
Chris welcomes back to the show, Bill Murphy from GATA.org. The discussion includes Nassim Taleb's latest work, AntiFragile, free PDF link listed below.

Due to Fed intervention, risk was removed from the markets, that is until recently.

Even hedge funds that are supposed to ameliorate risk, employed long-only investment strategies to remain competitive.

However, without the Fed rate panacea, the threat of higher rates rattled the markets.

The duo discuss the growing crowd of cognoscente who insist that the precious metals (PMs) markets are manipulated.

Bill Murphy agrees with friend of the show, Jim Rogers, that a currency crisis could unfold, sending the precious metals skyward.

For instance, the Argentine currency dilemma resulted with a 100% in the price of gold in approximately 12 months (Figure 1.1.).

The next bull market in gold / silver and related equities could unfold at an alarming pace, making the prescribed accumulation via dollar cost averaging all the more sound an investment strategy.

Despite months of hawkish jawboning by Fed policymakers, the benchmark overnight lending rate will remain fixed at .25 at the next FOMC meeting, with a 91% probability (Figure 1.2.).

The duo ask the poignant question, "What do Fed policymakers know about the domestic economy, that is holding back the inevitable rate hike?"
---
Chris Waltzek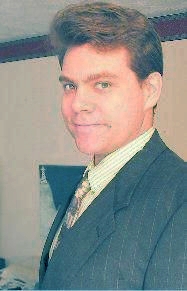 Contact Host:
---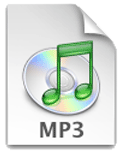 FAST Download:

Highest Quality Download:

Right Click Above and "Save Target As..." to download. To learn more about software needed to play the above formats, please visit the FAQ.
---
1-206-666-5370