Dr. Stephen Leeb
&
---
---
Summary:
Best selling author / mathematician / economist, Dr. Leeb and the host discuss a disturbing trend in the domestic economy.

Despite the lowest Jobless Claims numbers in decades, economic growth remains anemic.

Given the 75% odds of an FOMC rate hike at the December meeting, the first in nearly a decade, the strong dollar and resulting higher rates will continue to put pressure on the mortgage / housing sector as well as the general economy.

The combination will push the already struggling economy passed the tipping point, into full blown recession.

As predicted by the Dr. and the host on this show for months, the Yuan finally gained reserve currency status this week, changing the global monetary structure forever.

Dr. Leeb's work indicates that the inclusion of the Yuan in the SDR currency basket could cap the Greenback advance and encourage gold bulls.

The duo agree that the economy is facing a flock of black-swan like anomalies such as: negative interest rates, global debt explosion, and rehypothecation, to name a few.

Once the rate hike threat passes, both agree that commodities, oil and the precious metals will likely ascend to new bull market records.

In addition, China has unveiled a new crude oil market index, which may become the de facto benchmark worldwide, potentially marking the end of the Petro / Dollar era and a new period of Petro / Yuan dominance.

Dr. Leeb discusses his meeting and correspondences with World Chess Champion Gary Kasparov.
Chris welcomes Dr. Martenson from PeakProsperity.com - Dr. Martenson categorizes capital into eight essential types in his new must read book, Prosper!

The good doctor is concerned about a potentially risky period of economic deflation, were insufficient money And credit are available to sustain high debt levels, with as much as $200 trillion in default risk.

The event will lead to central bank intervention by way of massive monetary stimulus, such as QE to infinity.

Although paper promises, such as stocks And bonds, remain the investment du jour, the deflationary event will reduce paper claims to their intrinsic value: zero.

There are too many paper claims And too few assets to back them - eventually the pendulum will swing back from the current extreme to the other apex.

Wealth safe havens will regain their place as the de facto investment classes, such as gold, silver, precious metals shares, oil And commodities.

The discussion includes the challenges facing modern medicine And the viable alternatives that everyone can use to their benefit.

The Dr. notes that 80-90% of physical ailments begin with inflammation, in the kitchen, mirroring the thoughts of renowned physician, Dr. Mark Hyman.

By identifying a few key dietary changes / lifestyle improvements, an effective course of treatment unfolds, free of charge And without any side-effects. The plan involves a two prong approach.
---
Chris Waltzek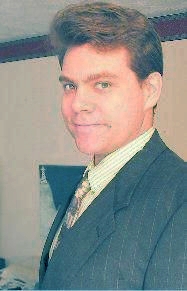 Contact Host:
---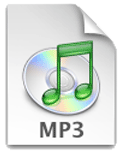 FAST Download:

Highest Quality Download:

Right Click Above and "Save Target As..." to download. To learn more about software needed to play the above formats, please visit the FAQ.
---
1-206-666-5370