CEO Amir Adnani & Nick Barisheff
---
---
Summary:
CEO of Brazil Resources (BRI.V), Amir Adnani makes his show debut - Mr. Adnani has a reputation for moving projects rapidly into production.

Fortune magazine lists Mr. Adnani in the prestigious ranks of "40 Under 40, Ones to Watch" North American executives.

A top investment fund owns 17% of BRI shares - legendary precious metals investor, Rick Rule of Sprott Asset Management.

Mr. Adnani has partnered with Mario Garnero of Brazilinvest, the top merchant bank and financial partner in Brazil.

His success strategy involves a two prong approach: identifying exceptional partners and employees as well as acquiring discounted properties.

As a BRICS nation, Brazil is the eighth largest economy in the world where officials have nurtured and fostered a mining friendly reputation, including a reasonable gold royalty rate of 1% (The World Bank, 2015).

The Sao Jorge project is 100% owned, includes paved highway access, a nearby workforce, and a hydroelectric power source.

The Cachoeira project benefits from a solid infrastructure and convenient highway access.

Brazil Resources has a uranium ore property in Alaska - the Whistler project has the unique benefit of $10 million in previous exploration by major firms in the industry, providing a treasure map left by earlier exploration.

Nick Barisheff of Bullion Management Group (BMG), notes the Tobin Q ratio and the Shiller index indicate a high probability of a 50% stock market correction.

The scenario presents an interesting contrarian opportunity for inventors to exchange overvalued stocks for undervalued gold.

He compares the current PMs correction to the late 1970's, when gold ascended by 750%.

If the prediction unfolds in similar fashion a gold price of approximately $8,000 - 10,000 could unfold.

Our guest makes the startling revelation that gold performs best during periods of economic deflation.

A key study spanning 300 years of financial data revealed that gold soars in purchasing power relative to most alternatives amid monetary contractions.

Our guest chiefly recommends bullion PMs, which provide the best safe haven characteristics in a world awash in paper assets.
---
Chris Waltzek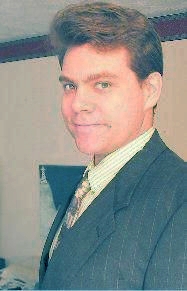 Contact Host:
---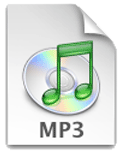 FAST Download:

Highest Quality Download:

Right Click Above and "Save Target As..." to download. To learn more about software needed to play the above formats, please visit the FAQ.
---
1-206-666-5370