Monty Guild & Bill Murphy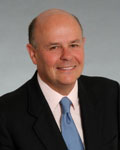 ---
---
Summary:
Bill Murphy from GATA.org says the gold cartel has lost the ability to suppress price due in part to record physical demand.

The HUI advanced as much as 70% in merely six weeks.

Fed officials and their BOJ / EU colleagues have turned markedly dovish, sending a signal to investors of the potential opportunity in the PMs market.

While gold market represents an incredible valuation opportunity, Bill Murphy thinks silver is the most undervalued asset in history.

Our guest makes the bold silver forecast of $100-$150, representing a 10 fold, 1000% expected return.

As the CRB commodities market finds a floor, silver investors could benefit from not only the monetary aspects, but the industrial applications.

Once the full monetary strength is realized, a 10:1 gold / silver ratio could catapult the price of the remarkable metal to well over three digits.

As astronomical 500+ P/E ratios, such as that of Apple Computer revert to the mean, hundreds of billions of dollars will flow into the PMs sector.

Chris welcomes back Monty Guild of Guild Investment - his sources insist that China is accumulating huge gold reserves under the table at deep discounts.

Canada and many other countries have sold much of their gold reserve stockpiles to raise funds.

The myopic decision will backfire, ultimately requiring the repurchase of gold reserves at much higher prices.

Monty Guild expects the PMs shares to outperform the underlying metals.

Distrust in government officials and bargain prices could set the base for much higher PMs prices.

An oil market price floor could unfold in coming months due in part to recent OPEC member supply limits.

US and international paper assets such as stocks and bonds are far less appealing in 2016.

Although equities P/E ratios indicate overvaluation, our guest likes shares in Google (GOOG).

The head of Guild Investment outlines 3 key geoeconomic themes in the US, EU and China:

The burden of enormous national debt will limit US economic prospects.

China is in far better economic shape than anticipated;

Banking sector in the EU is facing insolvency issues - a Russia / Turkey showdown seems imminent.

His exceptional grandson is a high school mathematical-prodigy, who penned a remarkable book, Physics Reforged, available at Amazon.com.
---
Chris Waltzek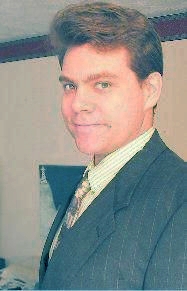 Contact Host:
---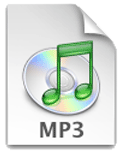 FAST Download:

Highest Quality Download:

Right Click Above and "Save Target As..." to download. To learn more about software needed to play the above formats, please visit the FAQ.
---
1-206-666-5370
Bill Murphy, GATA Chairman
Murphy grew up in Glen Ridge, N.J., and graduated from the School of Hotel Administration at Cornell University in 1968. In his senior year he broke all the Ivy League single-year pass-receving records. He then became a starting wide receiver for the Boston Patriots of the American Football League. He went on to work for various Wall Street brokerage firms and specialized in commodity futures. He began as a Merrill Lynch trainee and went on to Shearson Hayden Stone and Drexel Burnham. From there he became affiliated with introducing brokers and eventually started his own brokerage on 5th Avenue in New York. He now operates an Internet site for financial commentary, www.lemetropolecafe.com. To visit the website, please click here.
Monty Guild


Guild Investment Management




Monty Guild founded Guild Investment Management in 1971. Mr. Guild is a recognized expert in the areas of international investing and economics. He has been a writer and speaker on economic issues for 30 plus years and has been widely quoted in the world media. Mr. Guild supervises the investment and research functions at Guild Investment Management. He holds a BA in economics and an MBA with highest honors. Mr. Guild and Mr. Danaher manage the aggressive growth, global growth, and hybrid investment accounts.


To visit my website: click here.