David Gurwitz &
Jordan Roy-Byrne
---
---
Summary
Jordan Roy-Byrne of The Daily Gold, makes his show debut, offering his book free to our listeners.

His work suggests the PMs sector has found support, the low is in place and a nascent bull market could be emerging.

The gold shares tend to lead the charge in sustainable rallies, which is occurring in 2016.

Our guest finds the recent PMs shares bottom comparable to the end of the 1942 NYSE low, following the Great Depression.

The guest and host concur.

Selloffs in the PMs sector represent buying opportunities amid the new uptrend.

Chasing the sector after such an advance is inadvisable, suggesting instead to remain patient for solid buying opportunities to emerge later in 2016.

The discussion includes the importance for the gold safe haven amid economic uncertainty, such as in Venezuela, with triple digit inflation.

Gold in terms of the Venezuelan Peso has skyrocketed, underscoring to investors worldwide the importance of protecting purchasing power.

Jordan offers a stock candidate, Klondex Mines (KLDX) a gold producer with mines in the US and Canada.

The company CEO is so confident in the prospects of his firm, he reportedly invested 95% of his personal fortune in the shares.

Gold and silver bullion remain the ideal bedrock insurance policy for every diversified portfolio.

Junior mines represent an opportunity to boost overall expected return with a fractional investment.
David and his business partner Dr. Charles Nenner apply their mathematical constructs to the market to glean information about future price levels.

Through cycles analysis of market time-series and a target algorithm, their team of analysts make forecasts among a variety of asset classes, including stocks, bonds and currencies (Yen, Euro, Canadian and the US dollar).

They offer a free 1 month trial to their newsletter to Goldseek.com Radio listeners.

Subscribers receive new editions each Mon., Wed. and Fri, plus charts and global macro analysis each Sunday.

Their work suggests a new bull market is underway in the precious metals sector, with current gold support at $1,190.

If $1,500 is surpassed, the bull market could culminate with a $2,000+ gold price in the coming years.

Their silver forecast is just as encouraging for PMs aficionados; once AG surpasses $20 per ounce, the next targets are $25, $30 and even $49.

Black gold appears to have found a floor, which could double from the bear market lows, to as high as $56 per barrel this summer.
---
Chris Waltzek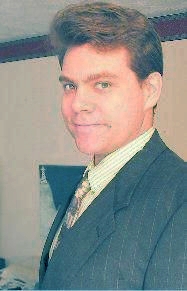 Contact Host:
---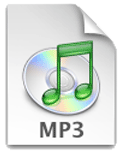 FAST Download:

Highest Quality Download:

Right Click Above and "Save Target As..." to download. To learn more about software needed to play the above formats, please visit the FAQ.