Monty Guild & Bill Murphy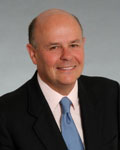 ---
---
Summary
Chris welcomes back Monty Guild of Guild Investment who sees solid signs in the commodities markets, in particular gold and crude oil.

Guild Investment is bullish on both sectors, due in part to expectations of future dollar weakness.

Their long-term viewpoint on gold is solidly bullish due to the need to payoff global debts through further currency debasement.

The massive economic engines of India and China will continue to absorb dwindling precious metals supply.

He expects oil and gold shares to benefit from the lower dollar theme. Brazil, Russia, and Canada are favorite investment nations.

The continuing economic theme of negative interest rates / QE is accelerating in Japan, amid unfavorable demographics.

Our guest is convinced that the failure of EU banks to follow their US colleagues and recapitalize following the 2008 economic emergency, could spark a new 2007-2008 style Credit Crisis in the next few years.

His finding is corroborated by friend of the show Boston University professor, Laurence Kotlikoff - the true domestic debt load is approaching $220 trillion.

A favorite equity includes biopharmaceutical Gilead Sciences (GILD).

Easy access to home loans in the US combined with the trend of immigration will continue to flood the real estate sector with capital.

For safety minded investors, Australia, Canada and the US are top on the Guild list of friendly nations, thanks to solid legal and accounting policies.
Bill Murphy from GATA.org returns with encouraging comments on the PMs sector, in particular his "Texas Hedging Scenario."

The smart money is simultaneously long silver futures and bullion, instead of the more typical physical hedging arrangement.

The net impact suggests the big players, such as the commercials who are heavily short amid dwindling bullion supply, could trigger a force majeure.

The remarkable resiliency following each selloff suggests evidence of a sustainable rally.

The discussion includes comments from Keith Neumeyer, CEO of First Majestic Silver.

The respected silver market executive was contacted by a major electronics manufacturer, seeking to replenish their dwindling stockpile of silver bullion.

If the predictions of CEO Neumeyer come to pass, the price of silver will make a zenith over $100 per ounce.

Bill Murphy adds that the yellow metal is trading at half of the fundamental value, representing an irresistible bargain for metals-minded aficionados.
---
Chris Waltzek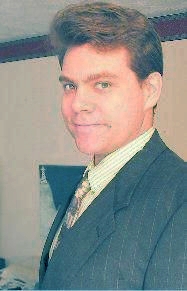 Contact Host:
---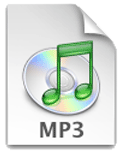 Highest Quality Download:

Right Click Above and "Save Target As..." to download. To learn more about software needed to play the above formats, please visit the FAQ.
---
1-206-666-5370