Ralph Acampora, and Harry S. Dent Jr.
---
---
Summary
The gold market follows the commodities cycle , which continues to advance. Every investor should allocate 5-10% gold / silver to to their portfolio to improve investment diversification.

Investor's appetite for the PMs continues to improve, in the wake of news of huge losses related to security issues in the Bitcoin encryption methodology.

The positive trend in US equities is directly correlated to negative rates - investors have few options other than chasing risk to boost expected returns.

Weakening economic conditions will persist, which could lead to a new round of QE4 and subsequent inflation.

Given the startlingly muted economic fallout in the UK following the Brexit, Spain, Portugal and Italy may exit the EU, improving the prospects for PMs.
His outlook on the PMs metals is positive; gold could advance above $1,400 per ounce.

Nearly 50 years ago, Stevenson and Bear (1970) outlined an alternative to the EMH; sometimes display years of long-memory (trends).

Our guest highlights the importance of key investing factors: price, time and sentiment, culminating in a fusion investing approach.

Fusion investing involves combining economic themes, fundamentals and technical analyses.

Reminiscent of the chess match between Russian Grandmaster Gary Kasparov vs. Deep Blue, the fusion approach yields a nearly invincible approach.

Ralph Acampora prefers the contrarian perspective, noting he's "very excited, because no one else is..."

He cannot recall a time in his 50 year trading tenure, where so many investors were weary of US stocks.

Such investor nervousness typically coincides with favorable markets. The shares index breadth remains highly bullish, suggesting an impending "meltup."

Case in point, the price rebound following the infamous Brexit announcement indicates substantial underlying strength / accumulation.

The financial shares continue to underperform, presenting an enticing valuation opportunity.

Our guest leaves the listener's with sage advice on US equities, "Stay bullish."
---
Chris Waltzek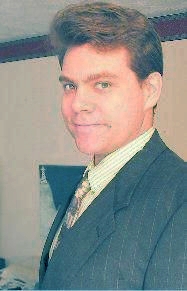 Contact Host: