---
Please Listen Here
Bitcoin Donations / Payments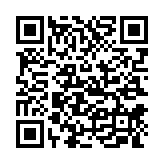 142m3N7vAxQfMi39gJt29MFHcsFQSNYGjS
---
Show Highlights
Economist Professor Laurence Kotlikoff, returns with positive insights on the PMs sector noting that investors should consider increasing their PMs stockpile.

Additional gold comments include, "... gold may be a gold investment ... good to have in your portfolio... I have gold bars."

For ardent stock aficionados, Professor Kotlikoff suggests rolling into higher dividend alternatives to lower volatility risks.

Our guest says death isn't our biggest problem, it's long life! People are living decades longer than expected, requiring considerable financial planning.

Case in point, by merely waiting a few extra years to retire, social security payouts can increase more than 70%.

According to a recent UN report, the discrepancy between the haves and the have-nots in the world's most "affluent" nation, is approaching Kafkaesque levels.

Conditions are eerily similar to his classic novella, In The Penal Colony, where the outside observer is stunned by the nature of the gap between those in power and the everyday citizen.
Listeners are encouraged to download his free book: You're Hired!
CEO Thomas Coughlin, Andrew Maguire, join the show in an epic-exclusive Goldseek.com Radio conference call that takes place simultaneously on three continents.

The paradigm-shifting, gold backed digital-currency has strong interest from deep pocket investors. Funds in Sharia-compliant communities / nations, where usury is a major issue.

One potential investor has purportedly offered to purchase the entire offering

Allocated Bullion Exchange (ABX) is gold / silver bullion exchange poised to disrupt the entire gold suppression scheme, exposing the opaque, paper money, naked-shorting system.

The unique gold-backed cryptocurrency arrangement promises to usher in an entirely new monetary system.

The Kinesis offering seeks to unite the best aspects of the monetary world into one easy to adopt currency, including gold safety, blockchain transparency / decentralization, crypto anonymity, incentivized transactions, as well as interest yields.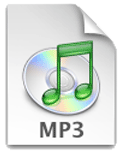 Right click above & "Save Target As..." to download. To learn more about software needed to play the above formats, please visit the FAQ.