Feb. 23rd, 2018
Featured Guests

---
Please Listen Here
Bitcoin Donations / Payments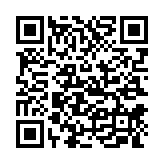 142m3N7vAxQfMi39gJt29MFHcsFQSNYGjS
---
Andy Schectman of Miles Franklin Institute is partnering with Sprott Asset Management on a physical gold backed, distributed ledger with bullion held at the Royal Canadian Mint.

Many pre-mined cryptos have early deep-pocket investors tend to own 80% or more of the tokens outstanding, diminishing the much touted decentralization aspects.

The Sprott / Franklin gold blockchain is equally distributed, albeit somewhat centralized. Due to government backing, investors gain greater flexibility to use funds as collateral for loans.

The current release date is expected within the next five weeks. In addition, our guest outlines must hear methods for purchasing PMs, including an opportunity to profit market anomalies.

A rare, once in two decades opportunity is presenting itself in the numismatics market.

Rare gold coins are selling at nearly 1:1 or the same price as plain bullion coins of similar gold weight.

Miles Franklin is currently positioning client accounts to maximize the benefits of this anomaly. Protecting client's best interests is the primary directive at Miles Franklin.

His firm requires mandatory background checks and a large surety bond to better protect clients.

The Miles Franklin storage program involves Canadian Brinks security, without percentage of value fees.

They offer a fully insured Brinks safety-deposit box in Vancouver and Toronto. Clients hold the only key / spare with 24/7 access.

FedEx air delivery is also available (www.privatesafedepositboxes.net). Miles Franklin employees the same auditing firm as the StreetTracks GLD ETF. Please call his brokers or Andy directly (brokers direct line 1-800-822-8080; Andy's mobile 1-612-290-2729).
Bill Murphy of GATA.org, returns with his perspective on the PMs and Bitcoin.

After soaring to 20k and then plunging to less than 6k, investors are searching for safe haven assets with lower volatility, such as gold and silver.

Bitcoin recently eclipsed 10k, due in part to anticipation surrounding the lightning network upgrade, where developers seek to reduce Bitcoin fees and vastly improve transaction rates.

Investors anticipate the NASDAQ to adopt new Bitcoin investment products in the next few weeks / months, such as ETFs and related derivatives, further increasing liquidity.

Top crypto developer and visionary techno-wizard, Daniel Larimer, founder of Steemit.

The EOS team includes legendary Brock Pierce. Unlike BTC / ETH, which are victims of their own success, EOS has nearly asymptotic scalability, thanks in part to Larimer's DPoS.

EOS, via DPoS could facilitate up to 1 million transactions per second with virtually zero gas fees, earning the epic project the title of Ethereum 2.0.

Just as Bitcoin is considered a currency and investment asset, the host proposes a simple analogy between the usefulness of silver as a currency and as an investment class.

Crypto enthusiasts are encouraged to diversify at least 10% of their crypto holdings into the precious metals.

The gold beta statistic significantly offsets the already unique Bitcoin beta value, offering tangible insurance to digital money investors.

Gold / silver have an established legal framework insuring the protection for investors, which further offsets the very real threat of stealth legislation against vulnerable digital protocols.

Bitcoin and gold traded at parity - today, 1 BTC can purchase nearly 10 ounces of gold, presenting the diversification opportunity of a lifetime.

With over 100 years of monetary stability, North American's have been lulled into a state of complacency, nevertheless, history always reverts to the mean, particularly regarding fiat money. Greenback reserve-status hegemony is jeopardized via the stellar rise of cryptocurrency alternatives and the recent yuan-petro futures contract.

The duo coin a new contrarian indicator based on a proposed APA anomaly, a widespread affliction shared by modern investors - ADID, Attention Deficit Investment Disorder.

Symptoms of ADID include episodes of FUD, which quickly succumbs to FOMO, best illustrated by the recent plunge / reversal in US equities market.

The guest / host prescribe the only known panacea for the ADID pandemic - precious metals diversification.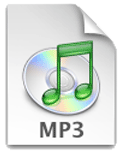 Mp3 High Quality Download

Right click above & "Save Target As..." to download. To learn more about software needed to play the above formats, please visit the FAQ.
---

100% Guaranteed, Zero Data Loss, Insured Shipping.

Is your dusty hard drive hiding digital gold?

Having issues with a legacy Bitcoin wallet (pre-Core)?

No charge unless BTC is found - only a 10% fee..

40% less than our competitors.

Dave says,

"Thank you Chris - you'll get a gift..." $3,000 BTG recovery!

RECOVER your BTC! - NBR specializes in Bitcoin recovery by extracting your private key into a new wallet to recover your BTC. 100% Guaranteed, Zero Data Loss, Insured. No charge unless BTC is found and only a 10% fee, 40% lower than our competitors. Send email inquires for an estimate. gsr@hughes.net

Alpha Stocks &
Bitcoin Newsletter
---