---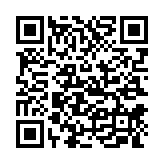 142m3N7vAxQfMi39gJt29MFHcsFQSNYGjS
---
John Scurci, head of Corona Associates Capital Management, outlines his view on the financial markets in 2018.

The US Greenback struggled throughout 2017; investors should expect the theme to persist in the new year with profound implications for investors.

US equities are priced for a perfect world scenario, which may lead to considerable disappointment in 2018, as shares follow the inevitable pull of gravity, returning to the mean as inflation returns as a key financial narrative.

While strong economic output tends to propel share prices higher, the inordinately high debt accumulated over the past decade threatens to send general prices sky high.

Debt based economies ultimately benefit those at the top, while the remaining 99% succumb to the ravages of unrelenting price inflation, in the general cost of living.

Inflation is anathema to equities markets. The new Fed chief has hinted at a more dovish stance, which suggests further dollar weakness, which could boost US product sales.

The guest anticipates a renaissance in manufacturing, which revitalizes the much maligned US industrial base, as domestic firms regain their global competitive edge.

John Scurci notes the 1981-2016 era of disinflation is giving way to one of inflation, lost purchasing power amid permanently low rates / elevated debt levels.

Consequently, the guest / host concur that physical bullion and black gold represent the ideal "new home" for trillions of dollars / yen / yuan / euros.

As the US dollar wane gains momentum, additional beneficiaries could include emerging market equities and agriculture.
Former Goldman Sachs, senior technical analyst, Charles Nenner of Charles Nenner Research Center, rejoins the show.

As long as the Dow Jones Industrials Average maintains support above 23,000, the remarkable multi year share rally should continue.

Their proprietary software yields precise price entries / exits for gold.

2018 could be a spectacular year for the PMs sector - their models suggest a gold price of $2,500, nearly twice the current price.

Adding support for the PMs / commodities, the Euro could remain strong relative to the Greenback.

Health Tip: Dr. Rhonda Patrick encourages patients to restrict eating to 10 hour intervals, followed by 14 hours of only water consumption.

The host implemented the advice with startlingly positive health benefits (figure 1.1.).
---
Please Listen Here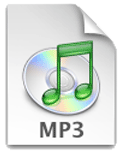 Right click above & "Save Target As..." to download. To learn more about software needed to play the above formats, please visit the FAQ.
Right click above & "Save Target As..." to download. To learn more about software needed to play the above formats, please visit the FAQ.
---




Alpha Stocks &

Bitcoin Newsletter




---

---

Recent Guests Bitcoin Recovery







100% Guaranteed, Zero Data Loss, Insured Shipping.

Is your dusty hard drive hiding digital gold?

Having issues with a legacy Bitcoin wallet (pre-Core)?

No charge unless BTC is found - only a 10% fee..

40% less than our competitors.

Dave says,

"Thank you Chris - you'll get a gift..." $3,000 BTG recovery!

RECOVER your BTC! - NBR specializes in Bitcoin recovery by extracting your private key into a new wallet to recover your BTC. 100% Guaranteed, Zero Data Loss, Insured. No charge unless BTC is found and only a 10% fee, 40% lower than our competitors. Send email inquires for an estimate. gsr@hughes.net