March 23rd, 2018
Featured Guests
Peter Schiff & Bill Murphy


---
Please Listen Here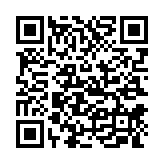 142m3N7vAxQfMi39gJt29MFHcsFQSNYGjS
---
Bill Murphy of GATA.org returns with his perspective on the PMs sector.

Savvy central banks around the globe recognize the strategic significance of bullion as sound money as seen by the continuing trend of PMs accumulation.

Russia recently added several tons of 70 lbs. silver bars to the national stockpile.

The silver bullion market is vulnerable to a short-squeeze, merely one billionaire could corner the silver market - according to Forbes, there are currently,425 billionaires, worldwide.

As demand for high capacity battery power increases, due in part to electric cars / trucks, etc., silver demand will likely soar beyond current forecasts.

While investors focus on Bitcoin / Altcoins, few realize that without significant silver based electronics, many electronic activities and devices would be impossible.

Current official figures indicate that there is considerably more gold in above ground reserves than silver.

Silver investment supply is more rare than gold on a purely investment basis, despite the fact that gold is 80 times more costly!

37 US states have passed legislation to restore gold / silver to the that status outlined by the national founders, as Constitutional money, including the latest, Wyoming and Alabama.

The trend in gold repatriation continues unabated - Hungary is the latest nation to demand the return of its sovereign gold stockpile.

Hungarian officials are following the precedent of Austria, Netherlands, Germany, and Venezuela, perhaps on fears of rehypothecation exposure.

Max and Stacy visit scenic Puerto Rico, attending 3 crypto conferences (figure 1.1.).

Our guest graciously gifted hurricane relief in Puerto Rico via donations / contributions to help locals rebuild in the wake of the island's most devastating hurricane.
Peter Schiff expects gold and silver to experience a renaissance in 2018.

While gold remains the de facto safe haven asset, Bitcoin has competing aspects that are particularly appealing during political turmoil.

Political refugees can simply memorize their Bitcoin private key and relocate to asylum without fear of confiscation or risk abandoning large assets.

Goldman Sachs recently launched a Bitcoin trading desk and announced plans for institutional custodial services, integral to directing hundreds of billions of dollars from deep pockets.

2018 will mark the genesis of custodial access to Bitcoin and related coins, which could be an exciting time for investors.

The relatively tiny $500 billion crypto market seeks to match the $8 trillion PMs sector (figure 1.1.).

Back of the envelope analysis suggests that Bitcoin could run to $100,000+ on institutional interest alone by 2020, which mirrors several predictions of top analysts.

Crypto assets represent a significant improvement over fiat money via: decentralization, virtually free transactions and anonymity.

Bitcoin is essentially a top of the line, highly useful Swiss Army knife / Samurai sword combo, compared to a fiat money, dime store pocket knife.

Similar to gold, Bitcoin "Hodled", making the currency even more scarce.

Bitcoin resembles the technological revolution of the VCR, DVD, DVR, ROKU and Firestik.

Such revolutions did not enhance the movie theater experience but enhanced it, the genesis of vast new marketspaces and utility for aficionados.

Cryptocurrencies are the natural evolution of money, the perfect amalgamation of digital efficiency, software flexibility, fiat convenience, and gold-like consensus.

Teeka Tiwari posits why even professional investors are perplexed by the seemingly inexplicable rise from sub $0.001 Bitcoin to $10,000+.

Bitcoin represents the first time in modern financial history where the small investor on Main Street had access to entry level investments, typically reserved for Wall Street.

Most securities / shares are underwritten by Wall Street, where early adopters received shares at fire sale prices, such as $.01 (figure 1.1.).

The case for government shutdown of Bitcoin has proven frivolous - S. Korean officials were forced to overturn anti-Bitcoin rules as defiant Bitcoin users stormed the streets in protest.

Given that the SEC, IRS and CFTC each have a different designation for Bitcoin, asset / security / commodity, regulators are stymied to define the asset.

Each time a nation has attempted to shut down the internet, the backbone of cryptos, the backlash was so intense that policymakers were forced to capitulate.

Just as "Rock 'n Roll is here to stay," like it or not, leaders are advised to embrace, not fight the crypto movement.
---
Please Listen Here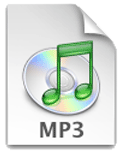 Mp3 High Quality Download

Right click above & "Save Target As..." to download. To learn more about software needed to play the above formats, please visit the FAQ.
---




Alpha Stocks &

Bitcoin Newsletter










100% Guaranteed, Zero Data Loss, Insured Shipping.

Is your dusty hard drive hiding digital gold?

Having issues with a legacy Bitcoin wallet (pre-Core)?

No charge unless BTC is found - only a 10% fee..

40% less than our competitors.

Dave says,

"Thank you Chris - you'll get a gift..." $3,000 BTG recovery!

RECOVER your BTC! - NBR specializes in Bitcoin recovery by extracting your private key into a new wallet to recover your BTC. 100% Guaranteed, Zero Data Loss, Insured. No charge unless BTC is found and only a 10% fee, 40% lower than our competitors. Send email inquires for an estimate. gsr@hughes.net