Please Listen Here
---
Peter Schiff, head of SchiffGold, Euro Pacific Capital, and Euro Pacific Gold Fund (EPGFX) returns with market commentary.

Our guest expects fireworks in the gold and silver shares market, as Fed policymakers backpedal on rate hikes.

To save the domestic economy from deflationary collapse, policymakers will turn dovish and expand the balance sheet in the next round of quantitative easing.

Investors have already factored in the Fed's rate hike program, which could culminate in a buy the rumor, sell the dollar scenario to the benefit of the PMs.

Domestic interest rates continue to ascend due to inordinately high debt / inflation, not the economic growth claimed in reports, according to Peter Schiff. Both the host / guest concur, the net impact will create stagflation.

A worst of world's 1970's style inflationary economic-slowdown is inevitable, but on a much greater scale, perhaps culminating in total global financial meltdown.

Eventually the euphoria surrounding US equities rally will fade, sending the PMs rocket en route "... to the moon."

Peter Schiff suggests high yielding defensive and pharmaceutical stocks, and selected for his clients.

The host agrees on the importance of return of funds as well as return on funds, noting that virtually all of the Alpha Stocks Portfolio Candidates include higher than typical dividend yields.
This could be the most exciting time in 400 years for investors, amid robust economic conditions in US equities as well as industrial commodities.

The blockchain revolution will transform the field of finance and economics through frictionless and virtually anonymous transactions.

Bitcoin / altcoins will satisfy the global demand for a sound, digital and liquid currency.

Bob Hoye is somewhat enheartened by a geopolitical, "popular-uprising" that is decentralizing entrenched deep-state interests.

The transition will result in the betterment of the masses, similar to the fall of the Berlin Wall in '89.

Such upheaval could come with a heavy price tag for the financial markets - he suggests 3-4 year investment grade corporate-bonds.

Gold remains the ideal ballast for every investment portfolio, to navigate the imminent unpredictable / rough economic seas.
---
Please Listen Here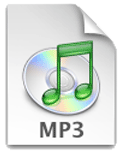 Mp3 High Quality Download

Right click above & "Save Target As..." to download. To learn more about software needed to play the above formats, please visit the FAQ.