Please Listen Here
---
Peter Schiff, head of SchiffGold, Euro Pacific Capital, and Euro Pacific Gold Fund (EPGFX) returns with his latest market insights.

Inflation is a chief concern at EuroPac, just as the economy is headed back to a 2008 style Great Recession, which could result in Stagflation

Stagflation has positive implications for the PMs sector, as illustrated by the 1970's gold bull market, case study.

As 2 year / 10 year Treasury note yields invert, perhaps as soon as early 2019, 90% of the time this event coincides with a recession / stock market correction.

Fed policymakers will reverse hawkish rate hikes and resume dovish rate cuts to restore normalcy to the markets.

The Smoot-Hawley Tariff Act of 1930 resulted in a reduction of 66% of global trade.

According to some economists, this exacerbated the Great Depression.

The duo examine if the current trade war could be combine with higher rates to foment a new Great Recession.

Our guest outlines a possible case for hyperinflation, similar to Venezuela, where the Bolivar went from near parity with the US dollar, to virtually zero, requiring tens of millions of Bolivar to purchase a single ounce of gold.
Bob Hoye of Institutional Advisors rejoins the show with upbeat commentary on the PM's sector.

The shifting yield curve (spread between 2 and 10 year Treasury Notes), suggests that a liquidity crisis could unfold similar to the Great Recession.

90% of recessions (Michael Pento, 2018) occurred after the yield curve inverted.

If the current price hike trend continues with two more anticipated by the FOMC this year, the inversion could portend trouble for the financial markets.

Our guest notes that the US has two previous failed experiments in trade tariffs, first "The Tariff of Abominations of 1825," and the 1930 Smoot-Hawley Act.

Both Tariff Acts were accused of exacerbating the unemployment, slowing economic growth and curtailing global trade.

Officials are advised to proceed cautiously with the current trade tariffs to avoid crushing global economic contraction, collapsing global trade and widespread unemployment.

Got gold?
---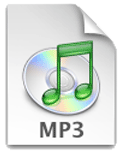 Mp3 High Quality Download

Right click above & "Save Target As..." to download. To learn more about software needed to play the above formats, please visit the FAQ.